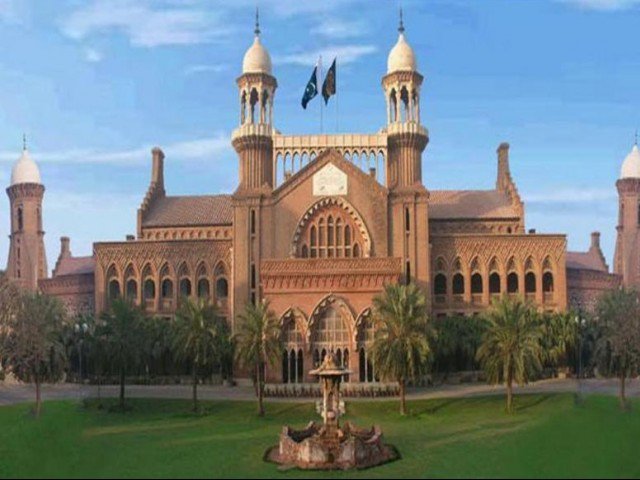 ---
RAWALPINDI: A man has moved the Lahore High Court (LHC) against the Saddar Bairuni police for failing to arrest the men he claims killed his daughter-in-law and his grandson.

Muhammad Rasheed through his counsel Raja Rizwan Abbasi has filed a petition with the LHC Rawalpindi bench seeking court directives to arrest four nominated suspects, who "roam freely and harass his family".

The court is likely to take up the petition in the next week.

Citing the Rawalpindi city police officer, Saddar Bairuni SHO and Sub Inspector Mirza Arif as respondents, the petitioner said that a sessions court and a high court had rejected pre-arrest bail pleas filed by Mudassir, Yasir, Daud and Qasim, but the police were still not arresting them.

The petitioner said that the accused escaped from court after their bail pleas were rejected by the courts.

Rasheed said that the four accused killed his daughter-in-law, Rabia Zaheer, and grandson, Umair Zaheer at their house on November 20, 2015.

The petitioner said that Rabia and her son were killed as she and her Husband Zaheer Ahmed had been nominated in the murder case of Manzoor Hussain, a close relative of the accused. He said that a court had acquitted the couple in that case.

He prayed the court to direct the police to arrest the accused because they were harassing his family.

Saddar Division SP Sardar Ghias claimed that actual murderer was in Adiala Jail. He said that the man, whose name he could not recall, appeared before the police and confessed to the killings.

He said that Rasheed has nominated various persons in the murder case. He said that the police have submitted a complete investigation report in the court stating that the actual killer had been arrested while the rest of the nominated accused, who were part of a conspiracy to kill the mother and child, would soon be arrested.

SP Ghias said that Ahmed, the son of Rasheed, went to Saudi Arabia for work after the murder of Manzoor. He said that both families were natives of Chirah village in Islamabad.

Published in The Express Tribune, April 21st, 2016.