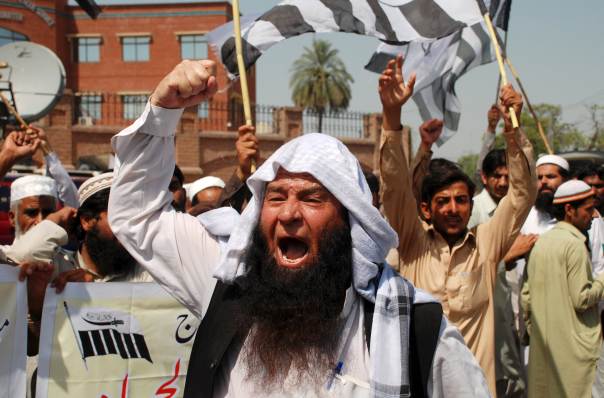 ---
LAHORE: Lahore High Court (LHC) on Wednesday directed the advocate general to file a reply to a petition about a court allegedly run by the Jamatud Dawa.

Justice Shahid Bilal Hassan of the LHC directed the AG to file comments after seeking instructions from the government by April 26.

The judge issued the order on a petition filed by Khalid Saeed, who stated that the JuD court had asked him to appear for hearing a complaint filed against him.

Appearing before the court on behalf of the petitioner, Advocate Maqbool Hussain Sheikh submitted that his client, a resident of Samanabad Lahore, wanted the court to issue directions to the Punjab government and the inspector general of police (IGP) to take action against Qazi Hafiz Idrees for summoning him. "It [the process] is in violation of the constitution and an effort to establish a parallel judicial system," he said.

The counsel requested the court to direct the government and the IGP to provide protection to his client from the respondent and his supporters. Saeed said that in January, he had received a notice from Darul Qaza Alsharia of Jamatud Dawa-run Masjid Al Qadsia, Chauburji Lahore on a complaint filed against him by Muhammad Azam.

The petitioner said that he had been directed to appear before Idrees on January 25. "I also received telephone calls, asking me to appear before Idrees," he said.

He said the court established by Idrees was in violation of the constitution.

"The word 'court' can be used only for the Supreme Court of Pakistan, the Federal Shariat Court, the high courts and other courts established under the law of the land. The parallel judicial system being established by Qazi Idrees is an attempt to subvert the constitution and conscious effort to create distrust in the people of Pakistan in the conventional judicial system," the petitioner said.

The petitioner said that the office of the Qazi was defunct and the notice issued by him was illegal and amounted to a threat.

He said that he had filed a complaint with police, seeking action against Idrees.

Published in The Express Tribune, April 21st, 2016.
COMMENTS
Comments are moderated and generally will be posted if they are on-topic and not abusive.
For more information, please see our Comments FAQ