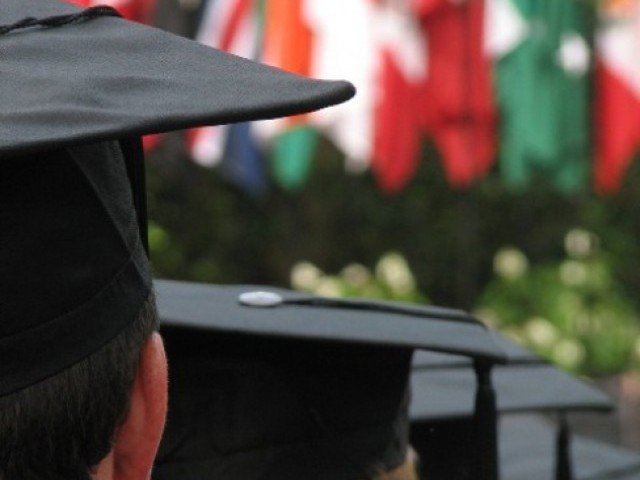 ---
LAHORE: The gap between education and its practice can be narrowed by linking up academia and industry, Prof James Trevelyan from the University of Western Australia said on Wednesday.

Trevelyan was addressing the seminar titled: Bridging the Education-Practice Divide: Developing Graduate Engineers Who Standout from the Crowd, held at the University of Engineering and Technology (UET), Lahore.

He emphasised the importance of research and being aware of new trends in engineering and technology. "In order to become a successful engineer, one must monitor the trends of the modern world. One must learn about engineering inventions and innovations to get a prominent place in the market," he said.

The speaker, who has authored a book on how to become an expert engineer, said that social entrepreneurship, economic developments and opportunities present in the society were also important elements. "The culture of entrepreneurship in engineering can flourish with the help of technology and innovations," he said.

UET Vice Chancellor Fazal Ahmad Khalid said that academia-industry linkages were one of the core objectives for establishing engineering institutes and universities in Pakistan. "The UET Lahore is establishing strong relations with various firms to provide industrial exposure to future engineers. The UET recently held an industrial open house and a careers fair to bring academia and industry under one umbrella. This sort of approach will be beneficial for both academia and industry," he said.

The VC presented a souvenir to Prof Trevelyan.

Technical education

Unemployment can be reduced by providing the youth technical education, National Vocational and Technical Training Commission (NAVTTC) Executive Director Zulfiqar Ahmad Cheema said on Wednesday.

He was speaking during a visit to the UET's Al Khawarzami Institute of Computer Sciences (KICS). "Skilled workers are needed in the country as well as abroad. NAVTTC is fulfilling the government's vision for building a developed, industrialised and prosperous Pakistan," he said.

Cheema said that unemployment was one of the biggest challenges faced by the Pakistani youth.

"The NAVTTC is launching a number of courses across the country to meet the upcoming challenges. The commission is already engaged in developing public-private partnership to allow synergy for economic development," he said.

KICS Director Prof Waqar said that technical education guaranteed the development of a nation. "It not only empowers the individuals, but also helps boost economic development and meet challenges of micro and macro growth," he said.

He said that the UET had been providing training to engineers to contribute to the progress of Pakistan.

Waqar also briefed Cheema about the working of various university departments.

Published in The Express Tribune, April 21st, 2016.
COMMENTS
Comments are moderated and generally will be posted if they are on-topic and not abusive.
For more information, please see our Comments FAQ