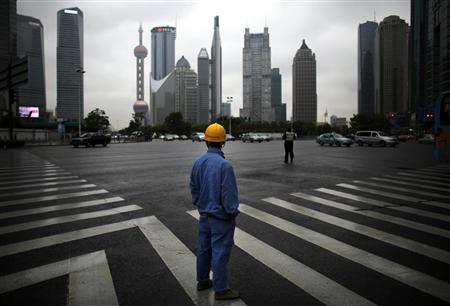 ---
TOKYO: Japanese exports to key market China fell back in March after a brief holiday-linked boost, official data showed Wednesday, as a stronger yen clouds the country's trade picture.

The figures also showed Japan's trade surplus hit 755 billion yen, ($6.9 billion), more than tripling from a year ago and its highest level in five-and-a-half years, largely thanks to a fall in oil prices.

The drop in Japan's shipments to China, down 7.1 percent from the same month last year, came after a rise in February, the first gain in seven months, the Finance Ministry reported.

Not in Saudi interest to destabilise global economy over 9/11 bill: White House

Analysts said the expansion was distorted by the timing of China's Lunar New Year holiday.

Japan's overall exports fell nearly seven percent in March, largely owing to a pickup in the yen, while imports were down about 15 percent.

"The slump in export values is lowering firms' revenues and profits and may undermine their willingness to expand capacity and lift wages," said Marcel Thieliant at research house Capital Economics.

The safe-haven yen has risen sharply since the start of the year as turmoil on global equity markets pushed investors into assets seen as solid bets.

The dollar was trading around 120 yen at the start of 2016. On Wednesday, it bought 109.02 yen.

Ageing Israel accords harm Palestinian economy: World Bank

A stronger yen makes exporters less competitive overseas and shrinks the value of their repatriated profits.

Wednesday's trade data are the latest snapshot for the world's third-largest economy, which shrank in the last quarter of 2015 and could be in for another weak showing in the three months through March.

A deadly earthquake disaster at the weekend forced some of Japan's biggest firms including Sony and Toyota to temporarily shut down operations in the affected region.

The shutdowns were also likely to impact the fragile economy, and Tokyo's faltering bid to boost growth, dubbed Abenomics.
COMMENTS
Comments are moderated and generally will be posted if they are on-topic and not abusive.
For more information, please see our Comments FAQ