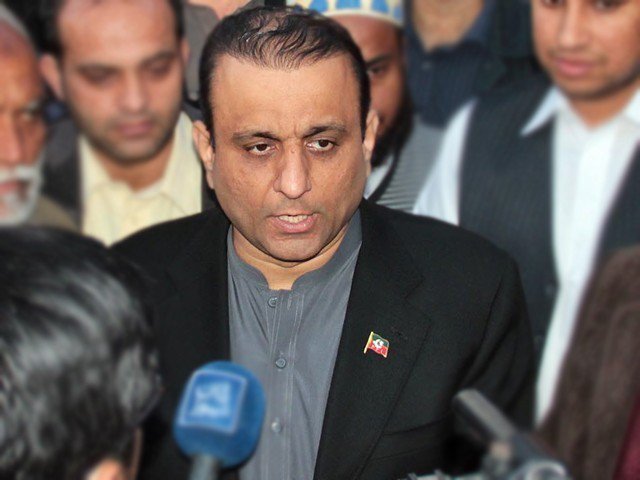 ---
LAHORE: Pakistan Tehreek-i-Insaf's (PTI's) Abdul Aleem Khan on Tuesday demanded the Sharif family come clean on its assets in the wake of the Panama leaks.

Khan made the remarks while speaking to journalists at a press conference convened amid rumours of him having procured assets through offshore companies. Rejecting the assertions, he said all of his assets and businesses had been declared before the Federal Board of Revenue (FBR) and the Election Commission of Pakistan (ECP). Reiterating his stance, Khan said he would make himself accountable before an independent commission if any such assets surfaced. The PTI leader said all his business concerns and assets—even those in his family's name—had been declared. Extending an open invitation to those interested in authenticating his dealings, Khan said he had been paying tax as a citizen for nearly two decades in the capacity of a businessman.

The PTI leader said his businesses had been named in the media to even scores in the aftermath of the PTI's calls for holding the Sharifs accountable. Referring to the Panama Papers, he said, it was time for the Sharifs to be held accountable. Khan said the premier's family should announce that all their assets were declared if they had nothing to hide. "If the assets have been financed through legal means there is no need to hide them," he said. While conducting business abroad was no crime, the PTI leader said, obscuring it was. Taking a jibe at the prime minister's aides, he said, they should wait for the episode to develop. This, Khan said, would lift the lid from more assets of the premier's family.

He alleged that the Sharifs had finally accepted ownership of their offshore assets in the wake of the controversy but had not declared them before the FBR. "All those named in the Panama Papers should come clean.

Not just businessmen and politicians but people from all walks of life," Khan said. Instead of holding people accountable, the PTI leader said, the government had busied itself in slandering its opponents.

Responding to queries regarding the PTI's planned Raiwind march, Khan said the initiative had been announced by the PTI chief. He said the party's leadership had taken the decision. The PTI leader said any change of venue would also be decided by it. Khan said PTI convoys would also depart from Lahore for Islamabad in connection with the party's foundation day celebrations slated to be marked on April 24 in Islamabad.

Published in The Express Tribune, April 20th,  2016.