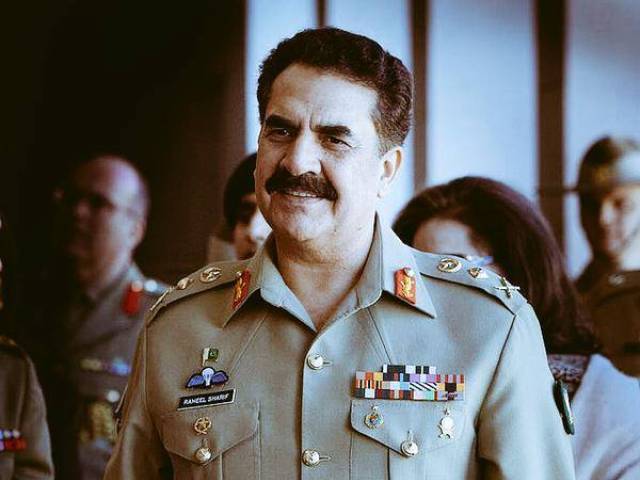 ---
In a veiled reference to the Panama Papers saga, army chief General Raheel Sharif has stressed on the need for an "across-the-board accountability" and for corruption to be uprooted to ensure the nation's prosperity.

"Across-the-board accountability is necessary for the solidarity, integrity and prosperity of Pakistan. Pakistan's armed forces will fully support every meaningful effort in that direction, which would ensure a better future for our next generations," General Raheel said during his visit to the Signal Regimental Centre in Kohat on Tuesday.

"The ongoing war against terrorism and extremism being fought with the backing of entire nation cannot bring enduring peace and stability unless the menace of corruption is uprooted," the army chief upheld.

Army chief announces successful completion of Shawal operation

The statement comes in the wake of the Panama Papers revelations shrouding the prime minister's family among many other prominent political figures holding off-shore wealth.

Around 220 Pakistanis, including three children of Prime Minister Nawaz Sharif, have been named in the massive leak of documents from a Panama-based law firm.

Prime Minister Nawaz has rejected any allegations of money laundering, claiming that his children have legitimate businesses abroad, and has called for the establishment of an inquiry commission.

Meanwhile, during his visit to Kohat, the army chief interacted with officers, men and families of those killed in terrorist attacks.

Nawaz's retail therapy gets Twitter talking

General Raheel commended the extraordinary efforts of ranks of Signals Corps in providing communication support to Operation Zarb-e-Azb.

He also appreciated the sacrifices rendered both by men in uniform and civilians alike in defeating the terrorists and dislodging them from their bases.

Earlier, General Raheel pinned the badges of rank on the shoulders of Major General Sohail Ahmed Zaidi, Singnal-in-Chief to formally install him Colonel Commandant of Corps of Signal. He also laid a floral wreath at Yadgar-e-Shuhada and offered Fateha.
COMMENTS (38)
Comments are moderated and generally will be posted if they are on-topic and not abusive.
For more information, please see our Comments FAQ