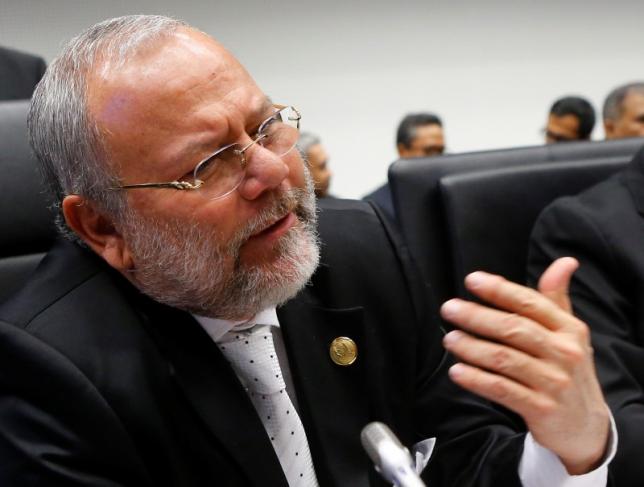 ---
DOHA: Ecuador's Hydrocarbons Minister Carlos Pareja said in Doha Sunday that his country supports a reported draft agreement among major crude producers that would freeze output at January levels until October.

Speaking to reporters on the sidelines of a meeting of top producers in the Qatari capital, Pareja said he backed the effort to stabilise markets and boost crude prices.

Senior energy officials from some 15 countries both inside and outside the Organization of the Petroleum Exporting Countries, including Saudi Arabia and Russia, were in Doha for the talks.

Media reports from the talks said a draft agreement was in the works to agree to cap production at January levels until another meeting in Russia in October.

Asked if Ecuador supported the January to October timeframe, Pareja replied "Yes".

Oil producers meet amid Saudi-Iran row over output freeze

He said the draft agreement calls for "setting up a committee to monitor the freeze," but provided no further details.

Pareja warned that if no action was taken "there will be huge damage to the oil industry and there will be a large surplus, which is not good.

"We are ready to take the first step and monitor the market to see if there is a reaction to that at the next OPEC meeting and take more measures," he said.

Powerful 7.8 earthquake rocks Ecuador: USGS

OPEC's next meeting is scheduled for June in Vienna.
COMMENTS
Comments are moderated and generally will be posted if they are on-topic and not abusive.
For more information, please see our Comments FAQ