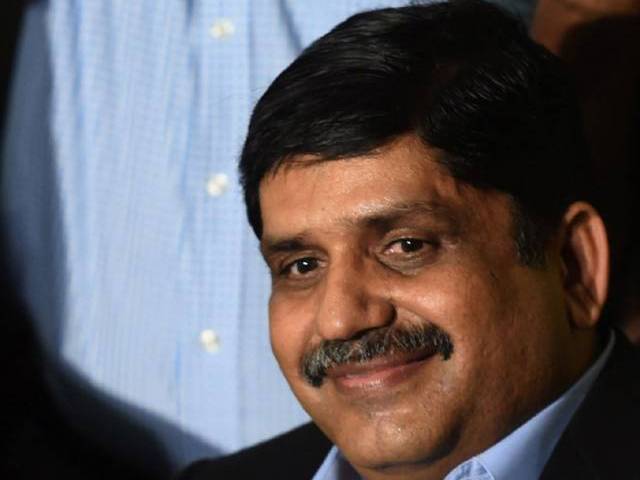 ---
KARACHI: An anti-terrorism court (ATC) granted on Saturday interim bail to Pak Sarzameen Party (PSP) senior leader Anis Kaimkhani, who was nominated as a co-accused in former minister Dr Asim Hussain's terror facilitation case.

Kaimkhani, a Muttahida Qaumi Movement (MQM) dissident, is accused of referring terrorists to Ziauddin hospitals, run by Dr Asim, for medical treatment and for hideout. The ATC-II allowed him bail against a surety of Rs200,000 and also asked him to stay in the country until the disposal of the case.

The PSP leader appeared before the ATC judge having obtained a protective bail from Sindh High Court earlier this week, after non-bailable arrest warrants were issued for him for the tenth time. The accused submitted that he was out of the country when he learned about his nomination in the case and could not make it to court because of the threats he claimed he was getting from his former party, MQM.

Ready to face all charges in court: Anis Kaimkhani

"I left for Dubai in October 2013 and stayed there till March 3 this year. I face serious threats from MQM that is why I had to restrict my movement," he told the judge and pleaded for the approval of bail. Moreover, Kaimkhani denied the charges against him and said that he had no personal connections with Dr Asim and never asked him to favour the alleged criminals.  After listening to the arguments, the judge approved the bail and asked him to submit the surety.

Published in The Express Tribune, April 17th, 2016.