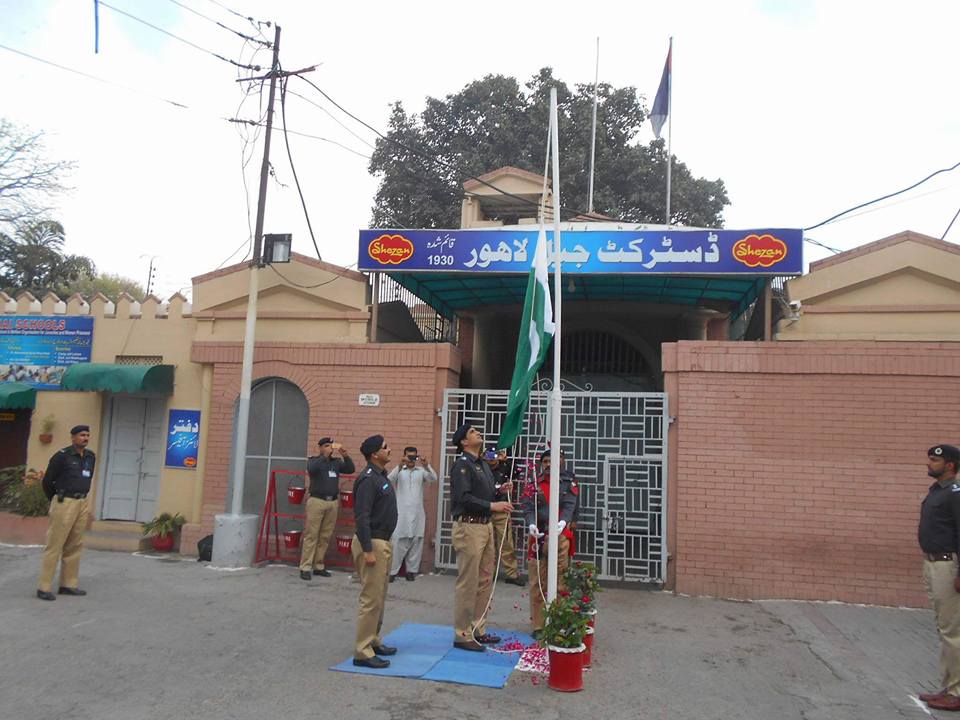 ---
LAHORE:



The Prisons Department has spent Rs1,584.867 million to beef up security across jails following alerts regarding a possible terrorist attack.




Documents available with The Express Tribune reveal that the funds have been used to finance the installation of jammers, procurement of state-of-the-art armaments, other security equipment, training of staff and raising prisons' outer walls.  Rs197.975 million has been used to equip staff with sophisticated weapons to ensure foolproof security across prisons.

These include 219 retractable G-3 rifles, 57 LMGs, 101 B-6 pistols, 74- sniper rifles, six MG-3 rifles, 100 MP-5 rifles, 100 G-3 rifles, 20 repeaters and other guns, 10 bipods,  additional magazines, wooden gun cases and thousands of bullets.

The department has spent Rs13.629 million on procuring security equipment which includes 535 wireless sets, 17 wireless base stations and 257 metal detectors. It has also inducted light armoured vehicles to be deployed across high-security prisons. Rs17.564 million has been spent on this account.

Jammers have been installed across jails to curb the use of mobile phones across the department's facilities. The jammers have been installed with the assistance of officials from the Inter-Services Intelligence (ISI). Prison authorities have been liaising with ISI technicians to prevent and remedy problems with the equipment post installation.

A Rs331.5025 million agreement has also been concluded between Haripur's National Radio and Telecommunication Corporation and the Home Department on the installation of 87 jammers across 14 jails. The equipment has been installed in central jails across Rawalpindi, Lahore, Faisalabad, Mianwali, Sahiwal, Multan, Gujranwala, Dera Gazi Khan, Bahawalpur and district jails in Faisalabad, Lahore, Sialkot, Sheikhupura and Kasur.

In a consequent phase, jammers will be installed across 13 Punjab jails. An agreement to this effect was inked between Haripur's National Radio and Telecommunication Corporation and the department on March 30, 2016.

The initiative is projected to cost Rs301.644 million. Jamming equipment will be installed across district jails in Attock, Gujrat, Jhelum, Mandi Bahauddin, Jhang, Sargodha, Shahpur, Toba Tek Singh, Bahawalnagar, Multan, Muzaffargarh, Rahim Yar Khan and Vehari in this regard. Jammers will also be installed across 10 remaining jails under a final phase.

Separately, a vigilance cell has also been established at the department's head office to curb the use of mobile phones across jails and prevent the consumption of proscribed items there.

Those manning the cell have been instructed to collate information regarding physical frisking, searches and security across prisons from sources. They have been directed to present the information to senior officials to allow surprise visits to be conducted across facilities.

The department has spent funds to the tune of Rs672.553 million in connection with raising and securing prisons' outer walls.

The walls have been secured with sniper positions, pickets and barbed wire. Outer walls of the Lahore, Sheikhupura, Kasur, Sargodha, Attock, Jhelum, Shahpur, Faisalabad, Jhang, Gujrat, Mandi Bahauddin, Sialkot, Rajanpur, Toba Tek Singh, Vehari, Multan, Muzaffargarh, Rahim Yar Khan, Bahawalnagar at a cost of Rs416.732 million. The raising of the Rawalpindi, Mianwali, Faisalabad, Gujranwala, Lahore, Sahiwal, Multan, Dera Ghazi Khan and Bahawalpur central jails is underway. The initiative is projected to cost Rs255.821 million.

In addition to these measures, 460 officials and 8,838 personnel are being trained across institutions including the Azad Kashmir Regimental Training Centre, Lahore's National Civil Defence Academy, LMG firing training, Attock's Artillery Training Centre, Elite Police Training School, Lahore's Rangers Training Centre and the National Counterterrorism Centre. The men are being trained to equip them with the skills needed to effectively handle any untoward event. 

Published in The Express Tribune, April 16th, 2016.
COMMENTS
Comments are moderated and generally will be posted if they are on-topic and not abusive.
For more information, please see our Comments FAQ