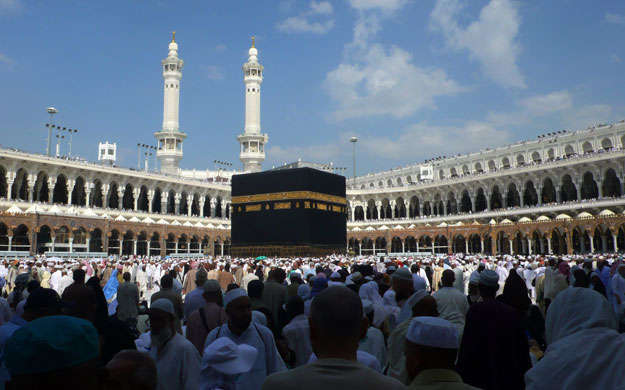 ---
ISLAMABAD: Currently, as many as 742 Hajj Group organisers are registered with the Ministry of Religious Affairs, lawmakers in the upper house of parliament were informed on Thursday.

Senator Najma Hameed had raised objection over what she called poor facilitation to pilgrims who had gone for Hajj. Accusing private tour operators of fleecing pilgrims without providing them adequate facilities, she asked about initiatives taken by the government to curb this malpractice.

Road to Makkah: The cost of visiting the house of God

Minister of State for Religious Affairs and Interfaith Harmony Aminul Hasnat Shah said that for this reason, private tour operators' quota had been cut by 10 per cent. Initially, the quota for government and private operators was 50-50 per cent, which had been altered to 60 per cent and 40 per cent recently.

He stated that the service provider agreement was revised in 2015, making the monitoring system more transparent and penalties for violating each clause of the agreement was pre-defined. For example, a five per cent performance guarantee was obtained from all such organisations to secure the interest of Hajjis, the guarantee was released after receipt of performance reports, filled in by at least 30% per cent pilgrims.

In case of any violation, he said, tour operators had to face major penalties, such as a permanent ban and suspension for a term between one and three years. Meanwhile, minor penalties included category downgrade leading to reduction of quota, compensation to affected pilgrims and imposition of cash penalties.

Moreover, the minister said, monitoring teams had been constituted in Makkah and Madinah to monitor the performance of these organisations in Saudi Arabia. Answering a question about the expected date of completion of the Neelum-Jhelum project, Minister In-Charge Jam Kamal Khan informed the house that it was expected to be completed by August next year.

King rejects questioning of Saudi role as hajj organiser

Senator Ahmed Hassan expressed dissatisfaction over the minister's answer regarding the installation of a new electricity feeder in Timargara, which was to be connected with the Chakdara grid station. He accused the minister of not sharing facts. Later Hassan and his party members staged a token walkout.

Senate's Deputy Chairman Abdul Ghafoor Haideri referred the question to the relevant committee for further debate.

Minister for Water and Power Khawaja Muhammad Asif confirmed that the storage capacity of the existing dams was gradually decreasing. Referring to steps being taken to increase and maintain their current storage capacities, he said that recently, Mangla Dam was raised to store 2.9 MAF of additional water.

Published in The Express Tribune, April 15th, 2016.
COMMENTS
Comments are moderated and generally will be posted if they are on-topic and not abusive.
For more information, please see our Comments FAQ