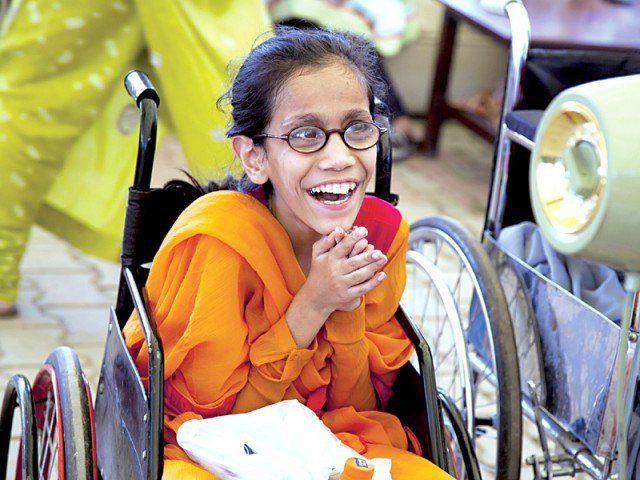 ---
LAHORE:



Speakers at an awards ceremony organised on Thursday emphasised the importance of inclusive education saying it had been adopted by the developed world due to its positive impact on the society, the economy and its ability to spur growth.




They made the remarks while speaking at the event—organised in connection with the Training of Trainers for Special Needs and Inclusive Education—at the Rising Sun Education and Welfare Society.

United States (US) Consul General Zachary Harkenrider, the chief guest, said access to education was a fundamental human right. He said it had the potential to open avenues for social and financial uplift.

While there were many barriers to ensuring the provision of education, the consul general said, the differently-abled had to grapple with more challenges in this regard.

"I hope this initiative will allow differently-abled children to be taught throughout the Punjab by those trained here," Harkenrider said.

He said inclusive education provided such children with an opportunity to hone social skills and facilitated academic success. The consul general said access to inclusive education would increase across the Punjab through the medium of trainers organised by the society.

Rising Sun chairman Abdul Tawab Khan said he had started the society at his home for a single child.

Today, he said, it was imparting knowledge to hundreds of children with the support of various organisations and the people.

Khan said the society had now started training educators. So far, he said, it had trained over 1,400 of them.

Rising Sun vice president Mahmood Ahmed elucidated on the training project and also spoke about planned initiatives. He said inclusive education could make people live together (in harmony) and integrate the differently-abled.

Ahmed said the programme aimed to impart specialised training to teachers to allow them to train others in place of being dependent on other sources for assistance.

He said those trained in the programme would transfer the knowledge (they had acquired to others) in their districts.

During the ceremony, some of the trainers shared their experience.

They said they had realised that it was possible for special children to be facilitated across every school without much effort and investment.

The trainers said that inclusive education was a missing component in the nation's education system.

They said the training had enabled them to help other educators include additional components and assist the differently-abled in acquiring education.

Harkenrider and Brigadier Ziaur Rehman later distributed certificates among the 70 educators who had been trained under the initiative.

The ceremony was organised in collaboration with the USAID.

Published in The Express Tribune, April 15th, 2016.