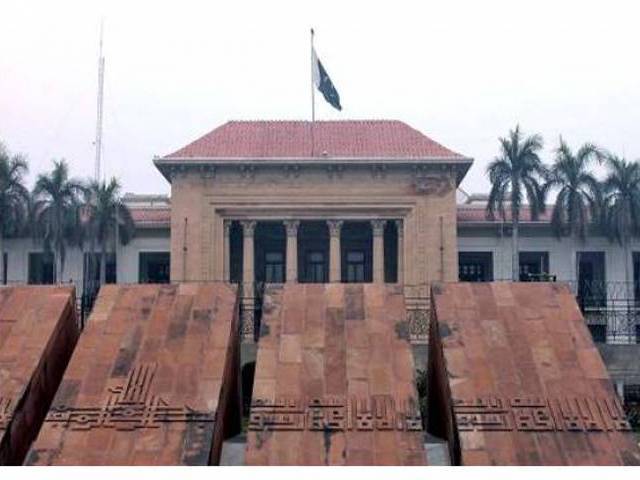 ---
LAHORE:



A law providing for constitution of vigilance committees at district and union council levels was passed by the Provincial Assembly during its session on Thursday. As many as six bills were also passed by the House despite attempts by the Opposition to stall the legislative business.




Under the Punjab Vigilance Committees Bill 2016, vigilance committees at district, sub-divisional and union council or municipal committee levels will be constituted to ensure an effective watch system. District vigilance committees shall be responsible for the constitution of local vigilance committees and their training by the Special Branch and the Counter-Terrorism Department. Vigilance committees at UC level would be responsible for collecting and communicating information to law enforcing agencies regarding movement of any suspicious people. They will also pass on information regarding banned literature including wall chalking, audios and videos. In addition, they will monitor collection of donations for promotion of proscribed outfits. They will maintain liaison with security advisory committees in this regard.

Regulating weddings

The Punjab Marriage Functions Bill 2016 prohibits decorations on streets and roads. It also prohibits use of crackers and firearms. There is a one-dish rule for weddings in 'public places.'

A public place is defined as a club, hotel, wedding hall or a community centre, open space as well as privately-rented property for weddings.  Marriage functions must conclude before 10pm. Violation of the law is punishable by imprisonment up to one month and fine between Rs50,000 and Rs2 million.

The Punjab Flood Plain Regulation Bill 2016 has provisions for regulation of construction in flood plains and development of water resources to counter floods.

Under the law, the government has the authority to designate any land as flood plain and remove any unauthorised construction. A person resisting removal of unauthorised construction may be arrested. Offences under the law are punishable with imprisonment up to 30 days and fine up to Rs200,000.

The assembly also passed amendments to the Punjab Forest Bill 2016, the Punjab Economic Research Institute Bill 2016 and the Punjab Commission on the Status of Women Bill 2015.

However, proposed amendments to the Punjab Commission on the Status of Women (Amendment) Bill were withdrawn by the opposition with consensus. The treasury benches thumped their desks in appreciation of the gesture.

The Punjab Agriculture, Food and Drug Authority Bill 2016 was also introduced by the law minister.

The chair's reluctance to allow opposition members other than those listed as movers of proposed amendments to various bills resulted in a debate between the speaker and Leader of Opposition Mian Mehmoodur Rasheed.

Rasheed urged the Chair to allow all lawmakers to participate in legislative business instead of "bulldozing" their reservations. Upon chair's approval, several lawmakers including Siddique Khan, Bhachar Khan, Nabela Hakim, Khadija Umar and Chaudhry Aamir Sultan Cheema took up proposed amendments tabled from Opposition benches.

Gulshan-i-Iqbal Park massacre

The Opposition leader lashed out at the government over its failure to fix responsibility for negligence leading to the Gulshan-i-Iqbal Park attack.  Rasheed asked why police had failed to respond to intelligence reports prior to the attack.

Law Minister Rana Sanaullah said no internal negligence worthy of being penalised had been found on part of the security agencies.

He said 45 suspicious people in a 6-km radius of the park had been taken in for questioning and that the facilitators had been arrested.

The CTD, he said, was conducting the investigation. He said it had tracked over 4,300 calls.

Regarding the ongoing operation in kacha area bordering Indus River, he said the law enforcement agencies were fighting the criminals and that two important gang members had been killed in the action.

The session has been adjourned till Friday (today).

Published in The Express Tribune, April 15th, 2016.