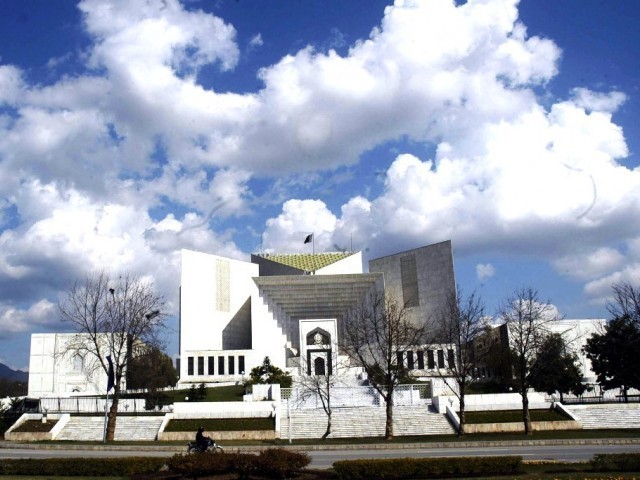 ---
ISLAMABAD:



The Supreme Court of Pakistan allowed city managers to save face by expressing satisfaction with the Capital Development Authority's (CDA) decision to repatriate nearly three dozen employees back to their parent departments without questioning the discretionary powers of the agency's board, under which the inductions were made.




A three-judge bench, headed by Chief Justice Anwar Zaheer Jamali, Thursday resumed hearing into a suo motu case of hundreds of alleged illegal promotions and up-gradation of low cadre posts at the CDA with specific reference to absorb 35 staffers who joined the civic agency on deputation.

The bench also refused to grant a stay order that Zaheerud Din Babar, counsel for 13 CDA Hospital doctors who are affected by the decision, had requested against the repatriation decision.

The court ordered that all affected officers could individually admit separate review applications.

Babar's argument – that the practice of officers' absorption in government departments was not new and that a librarian of the Supreme Court of Pakistan also followed similar suit to get himself inducted – disappointed the judges.

"Don't pass the buck," Justice Amir Hani Muslim observed, adding, "Our aim was not to do injustice to any individual."

On the other hand, city managers preferred to take cover under a short order passed by the bench on March 25, where it had ordered the city managers to submit a concise statement on the issue, questioning if the CDA Board can absorb officers from different departments when the absorptions appear to violate principles laid down in two separate Sindh High Court judgments over similar issues.

Instead of informing the bench about the CDA Board's discretionary powers, counsel for the civic agency Munir Paracha submitted a report saying all such officers had been repatriated to their parent departments.

The court was told that the CDA was in the process of getting back services of 15 employees working on deputation in other government departments.

Affected officials

A total of 50 officers and officials have been affected by the decision – including 35 officers and officials who would be leave the CDA, and 15 CDA employees who would make a homecoming.

The 50 officials includes four officers in BS-19, 12 in BS-18, 17 in BS-17, and another 17 in grades 16 and below.

They include some 15 doctors who were serving at the CDA-run Capital Hospital.

"The culture of lawlessness and irregularities is flourishing, and it is deepening deprivation in society," Justice Jamali observed earlier.

On the issue of the CDA Board's discretionary powers, the sole observation was made earlier by Justice Amir Hani Muslim, who had said, "The CDA Board's powers have even superseded the civil servants act."

Judges also questioned the grant of undue promotions to some officers, opining that the move had created disparity among employees.

The case was then adjourned.

Published in The Express Tribune, April 15th, 2016.