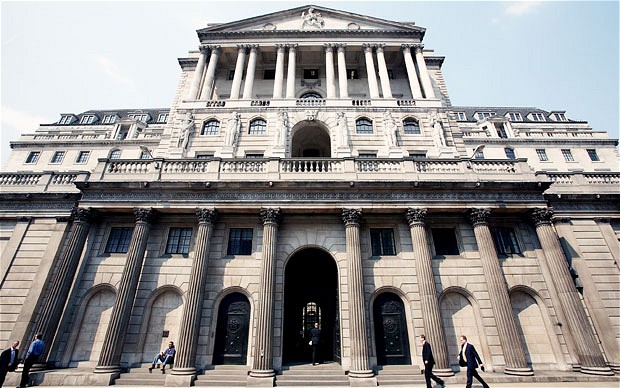 ---
LONDON: The Bank of England warned again Thursday over the impact of Britain's possible exit from the European Union, as it voted once more to freeze interest rates.

The British central bank's nine-member Monetary Policy Committee (MPC) decided unanimously to keep borrowing costs at a record-low 0.50 percent, it said in a statement following its April gathering.

Britons are set to vote in a crucial referendum on June 23 to decide whether to back a so-called Brexit -- or exit from the EU.

The economy may face "an extended period of uncertainty", as the BoE considers the "likely implication for monetary policy" if Britain left the European Union, read the minutes from the April gathering.

The MPC added that there was evidence to suggest that uncertainty surrounding the EU referendum decision was already hampering activity.

"There are some signs that uncertainty relating to the EU referendum has begun to weigh on certain areas of activity, as some decisions, including in capital expenditure and commercial property transactions, are being postponed pending the outcome of the vote," it cautioned.

"This might lead to some softening in growth during the first half of 2016."

The MPC also voted unanimously to maintain the amount of cash stimulus, or quantitative easing (QE), pumping around the economy at £375 billion ($540 billion, 478 billion euros).

The BoE had already warned last month that the referendum uncertainty could send the pound slumping further and boost financing costs.

Governor Mark Carney also declared that Britain's potential departure from the EU represented the "biggest domestic risk" to the nation's financial stability.