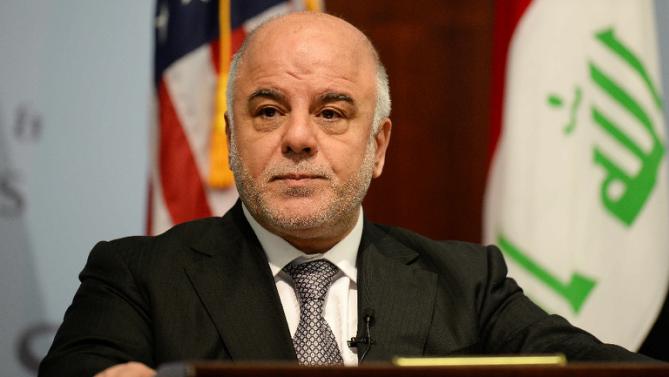 ---
BAGHDAD: Iraqi Prime Minister Haider al-Abadi will attend parliament on Thursday for a vote on a new cabinet lineup, after two previous sessions ended in chaos, the speaker's office said.

Abadi has called for the current cabinet of party-affiliated ministers to be replaced by a government of technocrats, but has faced significant resistance from the powerful parties that rely on control of ministries for patronage and funds.

The political row comes at a critical time for Iraq, which is battling to regain more ground from the Islamic State jihadist group, while also facing a major financial crisis.

Iraq forces cast ballots ahead of provincial polls

An emergency session on Wednesday ended with lawmakers shouting, shoving and throwing punches in the parliament hall, leading speaker Salim al-Juburi to call a recess.

Juburi, political bloc leaders and Abadi agreed "on the prime minister's attendance of the scheduled parliament session (Thursday) to present final adjustments to the ministerial cabinet and put the candidates to a vote," the speaker's office said in a statement.

Abadi only occasionally attends parliament sessions.

He presented a first list of cabinet nominees at the end of March, but the political blocs put forward their own candidates, and most of the premier's original list was replaced on a second presented to MPs on Tuesday.

Iraq political dispute leads to gunfire at TV station

Some MPs demanded the opportunity to vote on Abadi's original list -- from which at least two candidates had already withdrawn -- but the session was adjourned Tuesday without a vote.

Dozens of lawmakers then began a sit-in and spent the night at parliament.

MP Iskander Witwit said the sit-in was still ongoing as of Thursday, but that could not be independently confirmed.

"Undermining, further discrediting Abadi, and Juburi for working with him, was the goal," said Kirk Sowell, a Jordan-based political risk analyst who is the publisher of Inside Iraqi Politics.

"And in that regard, they've had some success," he said.