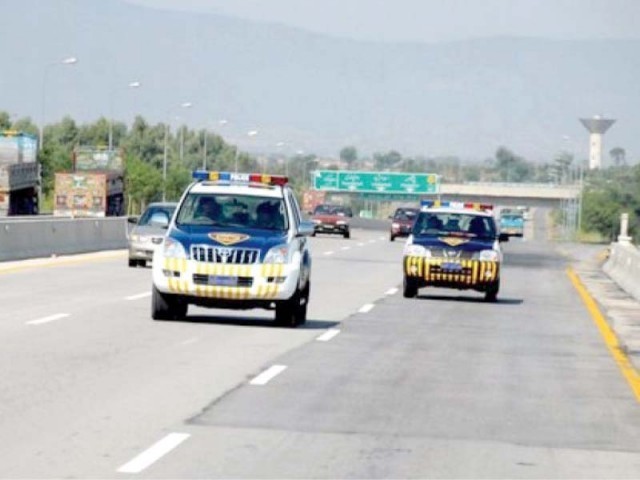 ---
ISLAMABAD: A division bench of the Islamabad High Court on Wednesday suspended an order of a single-judge bench directing the authorities to repatriate deputationists, who have illegally been absorbed in the National Highway and Motorway Police (NHMP), to their parent departments.

The division bench comprising Justice Aamer Farooq and Justice Miangul Hassan Aurangzeb suspended the order passed by Justice Noorul Haq N Qureshi on April 7. The bench of Justice Qureshi had also ordered the authorities to take action against those who helped the deputationists get absorbed in NHMP.

In the intra-court appeal, the petitioners through their counsel Arshad Mehmood had challenged the order and maintained therein that the employees could not be sent back to their parent departments. While suspending the order, the court has issued notices to respondents.

Earlier, while dismissing applications of 51 motorway police officials who had challenged their repatriation to their original departments, Justice Qureshi had noted that "the petitioners were permanently absorbed in NHMP without observing legal course, they are not in a position to claim equitable rights."

These officials had joined NHMP on deputation and later their services were absorbed in the same department. The petitioners maintained before the court that after permanent absorption in NHMP, they cannot be repatriated to their parent department, as vested right has accrued in their favour.

They further contended that if repatriated, they will face irreparable loss.

Petitioner NHMP employees while citing establishment division, ministry of communication and NHMP inspector general as respondents had assailed an office order dated July 10, 2014 where federal government in the light of departmental committee formed to implement a Supreme Court judgment dated June 12, 2013 had directed these employees to go back to their original departments.

Published in The Express Tribune, April 14th,  2016.