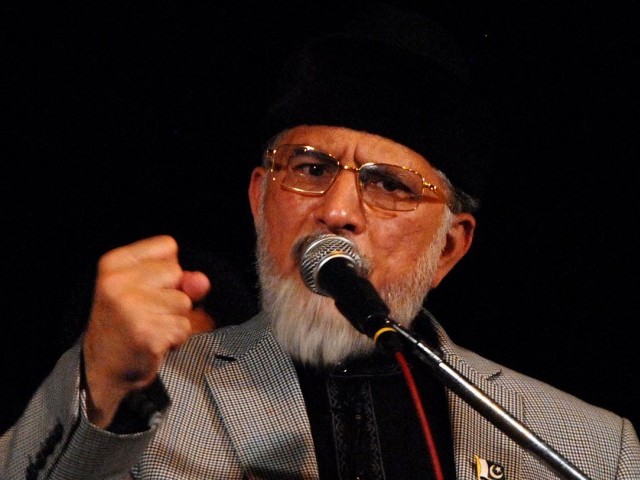 ---
LAHORE: Being exposed in the Panama Papers is sufficient to place the Sharifs behind bars, Pakistan Awami Tehreek (PAT) supremo Tahirul Qadri said on Wednesday.

Qadri made the remarks while addressing a press conference via video-link. The PAT chief said no leader the world over named in the papers had denied what had been revealed in the leaked documents. Qadri said the Sharifs should be ousted, placed behind bars and be interrogated. Then, he said, they would confess to the many more crimes they had committed. Qadri said action could only be taken if the Constitution, the parliament, the Federal Investigation Agency (FIA), the Federal Board of Revenue (FBR) and the National Accountability Bureau (NAB) functioned freely. The PAT chief said Hassan Nawaz, a son of the prime minister, had purchased property in London's One Hyde Park development worth 42.5 million pounds on March 21, 2016. He said its documents had been drafted and signed on March 30. Qadri said plenty of proofs were available to nab the corrupt, if the pertinent institution wanted to do so.

He lauded the COAS's recent statement wherein he said that the nexus between financial malpractice and terrorism posed a grave threat to the very existence of the nation. Qadri prayed for his success in breaking the nexus. The PAT supremo said even 10 medical boards would not be able to find any trace of a disease-causing bacteria in the prime minister's body once he returned to Pakistan. Qadri said he would have all the answers for journalists' questions on his return.

Published in The Express Tribune, April 14th, 2016.
COMMENTS
Comments are moderated and generally will be posted if they are on-topic and not abusive.
For more information, please see our Comments FAQ