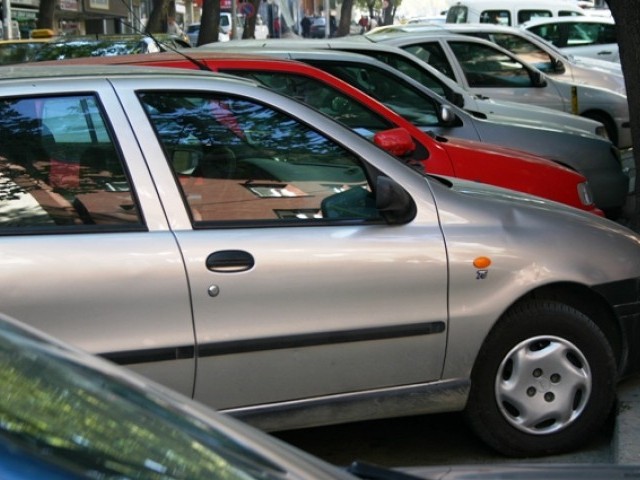 ---
KARACHI: Sales of locally produced light commercial vehicles, vans and jeeps grew 35% during the first nine months of the current fiscal year 2015-16 (9MFY16).

The surge can be attributed to multiple factors, but the primary reason is cheap financing due to a 42-year low interest rate that has made ownership of cars more affordable. Other major reasons are the Punjab government's taxi scheme and the country's economic stability that have helped bolster demand.

During 9MFY16, local vehicle sales stood at 166,898 units versus 123,638 units in the same period last year, Muhammad Tahir Saeed of Topline Securities said.

Looking at individual companies, Pak Suzuki Motor Company's sales increased 51% year-on-year (YoY) to 100,663 units in 9MFY16. Its volumes decreased 30% YoY and increased 8% month-on-month (MoM) to 9,055 units in March 2016, which was the first month after the end of taxi scheme.

Indus Motor sold 47,504 units in 9MFY16 versus 40,141 units in 9MFY15. In March 2016, its sales remained flat on YoY basis at 5,781 units, however, on a MoM basis, sales rose 10% due to lesser working days in February 2016, said Saeed.

According to him, the delivery time of the new Corolla model is still in the range of two to four months depending on the variant.

Honda Atlas Cars sold 18,542 units in 9MFY16 compared to 16,405 units in the same period of previous year. In March 2016, sales stood at 2,749 units, up 16% YoY and 27% MoM.

"We believe that Honda City remained the major contributor to this growth," said the analyst. "However, volumes of Honda Civic are expected to further dry out in coming months in anticipation of a new model launch."

In contrast, the tractor segment posted a YoY decline of 33% in sales during 9MFY16 to reach 22,169 units. Millat Tractors and Al-Ghazi Tractors both recorded a decline in their volumes during the period. Millat Tractors sold 13,534 units compared to 19,970 units in the same period of last year.

Al-Ghazi Tractors registered a decline of 37% YoY in its sales to 7,947 units. The company sold 1,808 units in March 2016, down 12% YoY.

Published in The Express Tribune, April 12th, 2016.

Like Business on Facebook, follow @TribuneBiz on Twitter to stay informed and join in the conversation.