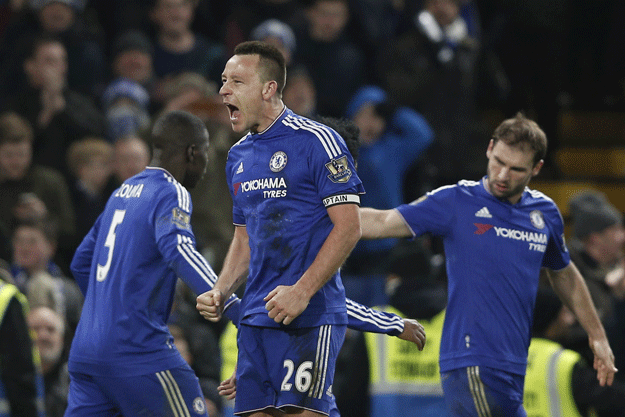 ---
LONDON: Chelsea captain John Terry on Monday revealed he is undergoing platelet rich plasma therapy (PRP) as he tries to speed up his recovery from an Achilles injury.

Terry has missed Chelsea's last two matches with the problem after recently returning from a hamstring injury which kept him out for six games.

The 35-year-old defender, who is expected to be out for another two to three weeks, posted a photo of himself in surgical scrubs on Instagram and used an emoticon of a syringe.

https://www.instagram.com/p/BED_9A1igwp/?hl=en

The former England international earlier on Monday posted a short video of himself in the gym, demonstrating his desire to return to full fitness.

Terry goes from zero to hero as Chelsea snatch late point

Laboratory studies have shown that PRP can potentially speed up the healing process.

PRP involves reintroducing a concentrated platelet solution derived from the patient's blood.

Platelets, which along with red and white cells is part of blood, contain hundreds of proteins called growth factors.

PRP has been used by athletes in a range of sports, including golfer Tiger Woods.

The practice is permitted by the World Anti-Doping Agency, after it removed it from its prohibited list at the start of 2011.

No benchwarmer: More headache for Blues as Cahill threatens to leave

Terry said in January he would be leaving Chelsea at the end of the season as he had not been offered a contract extension.

But the club insisted an offer could be forthcoming if incoming manager Antonio Conte feels the Chelsea legend can contribute to the start of a new era at Stamford Bridge.