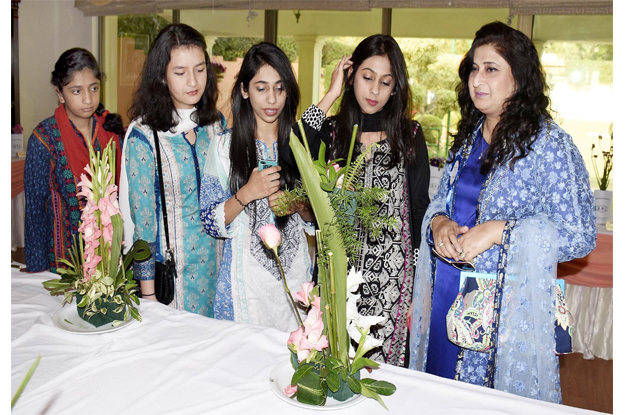 ---
TAXILA: A three-day 'flower and pet show' began at Pakistan Ordinance Factories (POF) sports complex in Wah Cantonment on Saturday.

Different organisations and educational institutes participated in the show, which showcased potted plants, cut flowers, artistic floral arrangements, birds, and other pets.

POF Chief Lt-Gen Omar Mahmood Hayat, who inaugurated the show, said the POF management has embarked upon a comprehensive plan to further enhance its beauty, as Wah Cantt was considered one of the most beautiful cantonments in the country.

He said that Wah Cantt has a significant status due to its beautiful parks and sports facilities of international standards.

"POF employees and their families should benefit from these facilities which are available at their door step," he said, while also urging residents to join hands with the POF administration to make the city more beautiful and clean.

"There is a dire need to create civic sense among the residents as everyone should endeavour to keep the environment, their homes, and surrounding areas neat and clean," he said.

Field Admin Deputy Director Col Haseeb Azam said that the POF administration has eliminated pollen-and-allergy causing trees, replacing them with 5,000 environment-friendly plants and trees.

Various types of flowers have been put on display in the show which attracted a large number of people on the first day. Rare species of birds and pets are also part of the show.

The event aims to provide the citizens an opportunity to have glimpses of charming colours and fragrance of the spring season.

Published in The Express Tribune, April 10th, 2016.
COMMENTS
Comments are moderated and generally will be posted if they are on-topic and not abusive.
For more information, please see our Comments FAQ