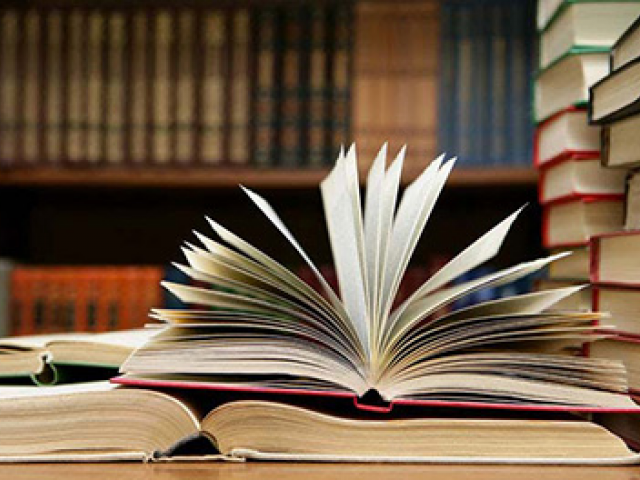 ---
KARACHI: Anyone can make you cry but spreading happiness through writing is what Prof Dr Wasihulllah Khan is famous for, said speaker Zaheer Khan at the launching ceremony of three books by Dr Khan on Wednesday.

Khan launched his books at Arts Council of Pakistan, Karachi, at an event organised by Idarah-e-Fikr-e-Nau and Academy Adibiyat Pakistan on Wednesday evening. Critic Prof Sahar Ansari presided over the session while Board of Secondary Education, Karachi, chairperson Prof Anwar Ahmed Zai was the guest of honour at the event.




A doctor by profession, Khan launched three of his books, out of which, two are travel diaries: Europe ke Humsafar and Mera Safar Hindustan. The third book, titled Uff ye Shokhiyaan, is about wives.

"With his writing, he not only makes us familiar with the places but also takes us along on the journey," said speaker Qadir Bakhsh Soomro. "And with his sense of humour, the reader never gets distracted."

Writer Dr SM Moin Qureshi joked that Dr Khan only wrote his book to flourish his business and here we are, praising his intellectuality. "Khan's travel books offer a splendid journey that includes the beauty of the language and attracts people towards the place that he had travelled to," said Dr Qureshi.

Speaking on the occasion, Prof Zai praised Dr Khan and termed his writing 'Fikar ka capsule' [Capsule of thought]. According to him, writing is a complex phenomenon but writing humour is much more intricate. "He not only wrote beautifully but also added the colour of poetry to it," he said.

Prof Zai requested Dr Khan to spare some time and work on his poetry as a separate genre to have a greater impact on the lovers of Urdu. "Humour is slowly fading from our modern world," he lamented.

Addressing the session, Dr Khan thanked the speakers. "Writing and public speaking are entirely different and I find it difficult to speak among so many people," he said. "But I have to thank each and every one who showed up today and shared their good thoughts about my books." He added that he could not have completed his works without the immense support of Dr Qureshi who, according to him, helped him more than anyone.

Published in The Express Tribune, April 8th,  2016.