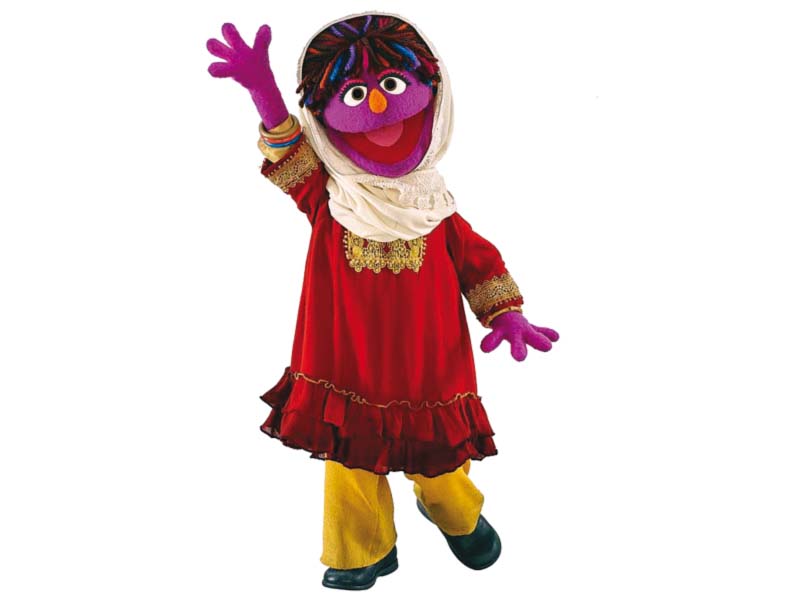 ---
NEW YORK: Egypt has Khokha, India has Chamki and now Afghanistan is getting its first home-grown Sesame Street Muppet — a six-year-old girl named Zari. The curious and lively girl whose name means "shimmering" in the Dari and Pashto languages made her debut on Thursday, on the fifth season of Baghch-e-Simsim, an Afghan local co-production of the long-running US educational TV show, Sesame Street.

For a small girl, Zari has a big mission. She's there to promote female empowerment in a nation where women and children were almost completely excluded from educational opportunities some 15 years ago, according to a 2014 report United States Agency for International Development (USAID). Afghanistan now has about five million kids under the age of five, but about one-third of them are not in school. Zari will be featured in Sesame Street segments about health, exercise and well-being and will interview a doctor and other professionals to find out what she would need to do to become one herself. "The exciting part about Zari is that she is modeling for young girls that it is wonderful to go to school and that it's okay to dream about having a career,"  said Sesame Workshop's executive vice president of global impact and philanthropy, Sherrie Westin. "It's so powerful that the first Afghan Muppet is a girl."

With her purple face and tangle of brown, blue and orange wool hair, Zari will wear clothes ranging from casual to traditional be veiled where appropriate, said officials from Sesame Workshop, the non-profit behind Sesame Street. She joins Baghch-e-Simsin at the beginning of its fifth season. The show, which receives funding from the US Department of State, is the most watched TV program among young children in Afghanistan, where nearly 81 percent of children aged three to seven have seen it, according to Sesame Workshop.

Research has shown that previous seasons of the show have begun to open the minds of Afghan fathers about the value of educating their daughters, Westin said. Sesame Workshop partnered with the Afghan education ministry in the hope of reducing any cultural resistance to Zari and the ideas she will help to introduce.

Zari follows female Muppets like Chamki and South Africa's Kami who play a key role in Sesame Street co-productions around the world, where favourites like Elmo and Big Bird appear alongside locally-produced content. Westin said TV shows such as Sesame Street — which launched in the US in 1969 —  can open minds and influence attitudes in a non-threatening way. "Part of the power of the broadcast and Zari's potential as a role model is to reach children and parents where they may not have access to other educational content," she said. 

Published in The Express Tribune, April 8th,  2016.

Like Life & Style on Facebook, follow @ETLifeandStyle on Twitter for the latest in fashion, gossip and entertainment.