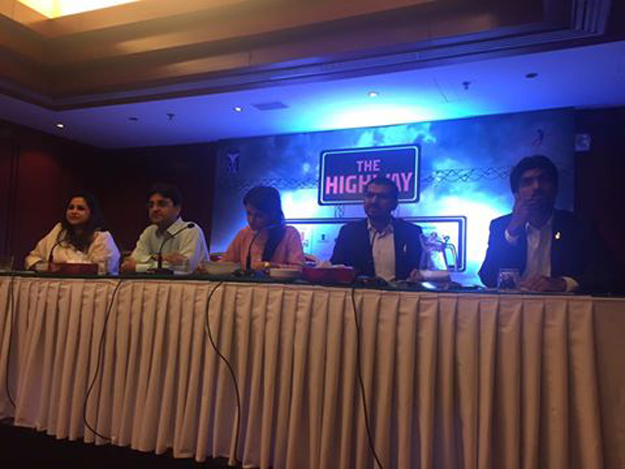 ---
KARACHI: If you consider yourself a natural leader who wants to reach his or her true potential, then you are in luck.

The School of Leadership (SOL) is hosting the Young Leaders Conference 2016 from July 26 to July 31 at Dream World Resort. The theme for this year's conference is 'Highway'.  The six-day event will touch on various topics including self-awareness, debates on local issues, emerging markets, state power and responsibility and environmental problems.

"Our aim is not to gather young people and make them listen to speeches but to make them do different activities to coach and mentor them," said SOL CEO Umair Jaliawala at a press conference at Movenpick Hotel on Tuesday.

He also said after the six day conference, every participant has to do a project, stretching to three months.

Speaking about how YLC is not only meant for the elite, he said as many as 4,100 young people from more than 110 cities and villages have attended the conference till now.

"We are going through a youth-buzz, majority of whom are clueless. They can't tell about religions and culture, they aren't aware of themselves and don't know what they want to do in life. They are confused," he said.

"In older times when education was talked about it meant both studying and grooming. However, with time grooming has disappeared," said Urooj Mazhar, who is a part of the advisory council of SOL.

Mazhar further went on to define what she means by leadership. "It's not political but personal leadership. It is the ability to make your own choices being confident and responsible within yourself.

About the conference

YLC is an annual conference that is being held since 2002. Over 3,000 young leaders from urban and rural areas of Pakistan are part of the extensive network. At YLC, youth between the ages of 18 to 24 are exposed to social, cultural, political and economic facets of leadership. Guided by mentors, experts, practitioners and trainers, youngsters develop their capacities in an environment conducive to learning.

Published in The Express Tribune, April 6th, 2016.
COMMENTS
Comments are moderated and generally will be posted if they are on-topic and not abusive.
For more information, please see our Comments FAQ