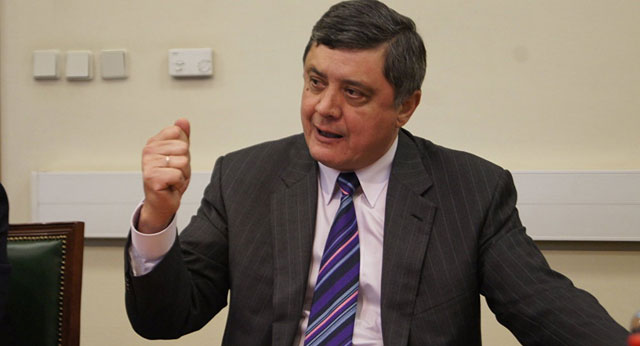 ---
MOSCOW: Russia will begin the first shipment of its S-300 air defence missile systems to Iran in the coming days, Interfax news agency quoted a senior Russian diplomat as saying on Tuesday.

"I don't know if this will happen today, but they (S-300 missiles) will be loaded (for shipment to Iran)," the agency quoted Zamir Kabulov, a department chief at the Foreign Ministry, as saying.

Russia deports 132 Pakistanis

Earlier, Russian President Vladimir Putin said he was instructing his armed forces to start pulling out of Syria, over five months after he ordered the launch of a military operation that shored up his ally, Syrian President Bashar al-Assad.

Putin, at a meeting in the Kremlin with his defence and foreign ministers, said Russian military forces in Syria had largely fulfilled their objectives and ordered an intensification of Russia's diplomatic efforts to broker a peace deal in the country.