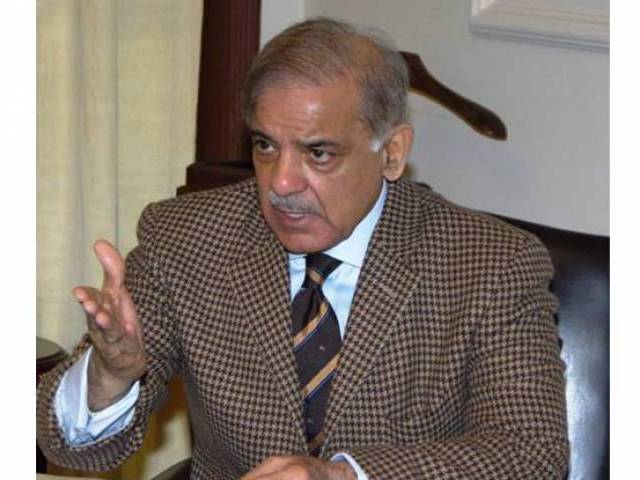 ---
LAHORE: The total cost of the Lahore Metro Bus Project was Rs30 billion, Chief Minister Shahbaz Sharif said on Monday.

He was talking to a group of journalists.

"I have repeatedly said that the Lahore Metro Bus project had cost Rs30 billion. I should be held accountable if it can be proved that the cost was Rs35 billion," he said.

The chief minister said that the Pakistan Tehreek-i-Insaf (PTI) chief had been making false claims about the cost of the project.

"[Imran] Khan Sahib has not been able to prove that Rs70 billion has been spent on the metro bus. Therefore, paying attention to his allegations is a mere waste of time," he said.

Referring to the Orange Line Metro Train project, Shahbaz Sharif said that Rs76 billion had been saved in the project through negotiations.

"It is the first project in the history of our country for which China has given the civil work to Pakistani companies. Rs6 billion has also been saved in civil work. The Exim Bank of China is providing the entire funding for Lahore Orange Line Train project. Therefore, there is no question that the budget for health, education and other social sectors will be affected," he said. The CM said that with the completion of the Lahore Orange Line Metro Train project, 0.25 million people would benefit from this service.

"It is injustice that while the elite and policymakers travel by modern vehicles, the poor have no option but to travel in dilapidated buses," the CM said.

He said that the budget for the education sector had been raised by 20 per cent in the current financial year. "A record budget has been allocated for the health sector. Rs150 billion is being spent on repairing and rehabilitation of farm-to-market roads," he said.

The chief minister said metro trains were operating in India, Iran, Turkey and China. "Why should not the people of Pakistan get this facility? The metro train project has been started for the provision of quality travel facilities to the citizens," he said.

He said that Lahore Orange Line Metro Train project was a gift of the Chinese government and leadership for the people of Pakistan. "Besides pointing out the shortcomings of the government, the media should also highlight its efforts for the welfare of the masses," he said.

Mass Transit Authority Chairman Sibtain Fazle Haleem briefed the journalists about features of Orange Line Metro Train project. He said that the track of the Orange Line would not endanger any historical building. Prayers were also offered for the victims of Gulshan-i-Iqbal Park tragedy.

Published in The Express Tribune, April 5th, 2016.
COMMENTS
Comments are moderated and generally will be posted if they are on-topic and not abusive.
For more information, please see our Comments FAQ