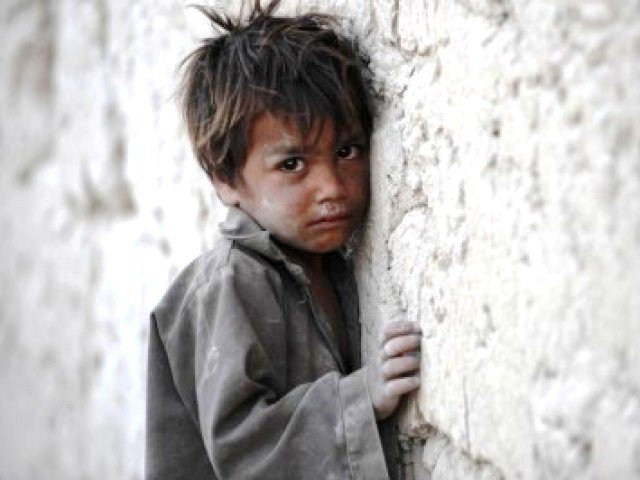 ---
ISLAMABAD:



Child sexual abuse (CSA) has increased by seven per cent in 2015. This was revealed in a report compiled by Sahil, an NGO working for child protection.




The report 'Cruel numbers 2015,' launched on Tuesday at a local hotel, stated that 3,768 children were sexually abused in the year bringing the number of abused children to more than 10 per day.

This report has been compiled by data from 84 national, regional and local newspapers.

Gender-wise distribution of the data follows the trend of previous year where more girls were sexual abuse victims than boys. In 2015, however, 31 per cent increase was observed in cases where boys were abused.

The data further shows that of the total cases, 73 per cent of the children were abused once, whereas, 13 per cent victims were assaulted over a period ranging from one day to more than six months.

The major crime categories included abduction, rape, and child marriage, while the largest group of identified abusers were people known by the child or family members.

Like previous years, highest percentage of vulnerable age group among both girls and boys was 11-15 years. The research also shows that children between the age brackets of zero to 10 years were also abused. Among victims below the age of 15, boys outnumbered girls, the data shows.

Statistics reveal that 44 per cent cases of sexual assault took place within enclosed areas whereas 21 per cent in open spaces. Meanwhile, 112 cases of child marriages were reported in 2015.




Provincial data shows that 2616 cases of abuse were reported in Punjab, followed by 638 cases in Sindh, 207 in Balochistan, 167 in federal capital, 113 in Khyber-Pakhtunkhwa, 21 in Azad Kashmir and three each in Gilgit-Baltistan and the Federally Administered Tribal Areas. The cases in Islamabad have increased by an alarming 85 per cent from that in 2014.

The figures show that 74 per cent cases were reported from rural areas. Of all the cases 68 per cent were registered with police, four per cent went unregistered, while the police refused to register an FIR in nine per cent of the cases.

The report also reveals that Kasur, Rawalpindi, Lahore, Pakpattan, Faisalabad, Sheikhupura, Quetta, Okara, Vehari, Sialkot were most vulnerable districts, where 52 per cent of the total cases occurred.

For child protection, the report also proposes recommendations to make efforts against this heinous crime. These include knowledge of self protection for children in curriculum, establishing child protection centres and child friendly courts, effective legislation and its implementation and ensuring that code of ethics is followed while reporting CSA cases. Professionals working at the frontline with children, such as teachers, medical professionals, school counsellors and police personnel should be sensitised to appropriately respond to CSA from prevention, detection and management perspectives, it further suggests.

Ministry of Human Rights Director General Muhammad Hassan Mangi, who was guest of honour for the ceremony, gave a crisp overview of the Criminal Law Act, 2015 (Child Protection). "We are working in a challenging society, where mindset is a major obstacle in reforming legislation but together we will achieve," he said.

Canadian High Commission Political and Commercial Counsellor Allison Stewart, the chief guest at the ceremony, said Canada is proud to contribute for solution of this multifaceted problem. It is clear that CSA is under reported due to various factors, she mentioned. She said the problem is not unique to Pakistan but there is a need to address it. "Educated men and women are better likely to protect themselves from gender based violence," she said while stressing the need for preventing child abuse and helping victims.

Sahil Executive Director Dr Manizeh Bano, while presenting two case studies for child abuse said highlighted that boys were also vulnerable to being sexually abused. "Many of the cases can be avoided if parents have more knowledge" she said.

Awards for best volunteers and child friendly newspapers in national, regional and local categories were also given. Daily Express won the award for child friendly newspaper in national category.

Published in The Express Tribune, March 23rd, 2016.