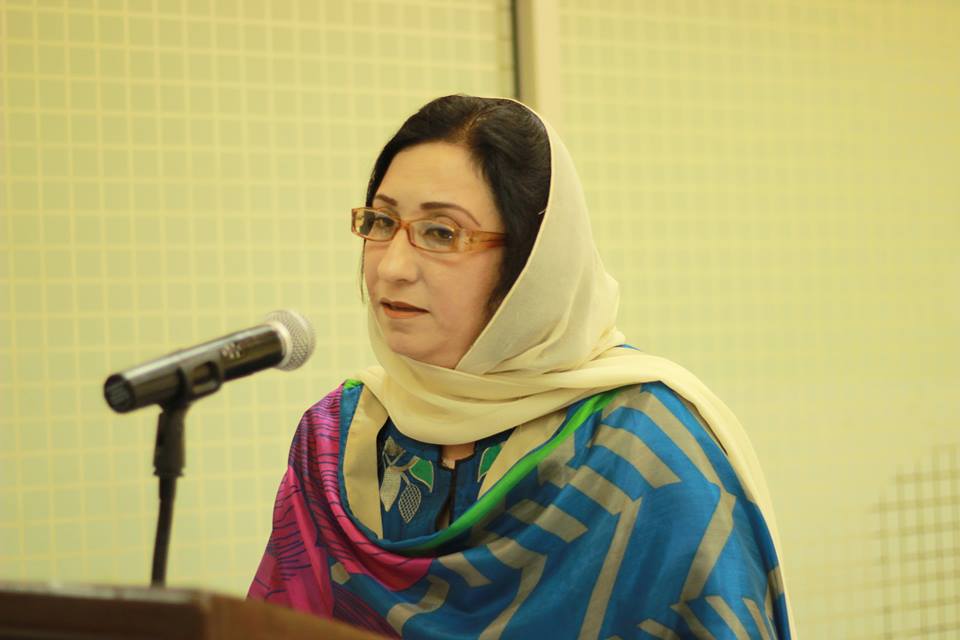 ---
PESHAWAR: Urdu poet Dr Shahida Sardar said women writers in Khyber-Pakhtunkhwa should be appreciated for their literary contributions as they have defied social taboos and barriers.

She was speaking during the launch of her poetry collection 'Mehakti Dharti, Sulagti Saansein' at Khana-e-Farhang Iran in the city on Thursday.

Famous Pashto and Urdu fiction writer Zaitoon Bano was the chief guest on the occasion. A large number of writers and poets, including Professor Nazeer Tabassum, Nasir Ali Syed and Salma Shaheen, were also in attendance.

During the function, speakers praised women writers for their efforts to use poetry as a means to fuel positive change in society.

Sardar said the literary environment for women in the province had never been so conducive.

"They have penned down their feelings and views with courage and honesty," she said. K-P has produced great women writers like Zaitoon Bano, Salma Shaheen and Haseena Gul."

She added, "A considerable number of women in K-P have produced commendable literary works during the last few years."

According to Sardar, women who write novels and poetry have gained widespread recognition as they have highlighted issues faced by women in the province.

Pashto writer Salma Shaheen said, "Shahida Sardar was not only a bilingual poet but an active social worker. Women writers are brave enough to shape their ideas in poetry and fiction and are extremely talented."

Urdu writer Nasir Ali Syed said, "There are still some people in our society who get surprised when they see women reading a book of poetry and fiction.

Women writers from K-P have proved their command over literature and are fighting against social evils through literature."

Published in The Express Tribune, March 18th, 2016.
COMMENTS
Comments are moderated and generally will be posted if they are on-topic and not abusive.
For more information, please see our Comments FAQ