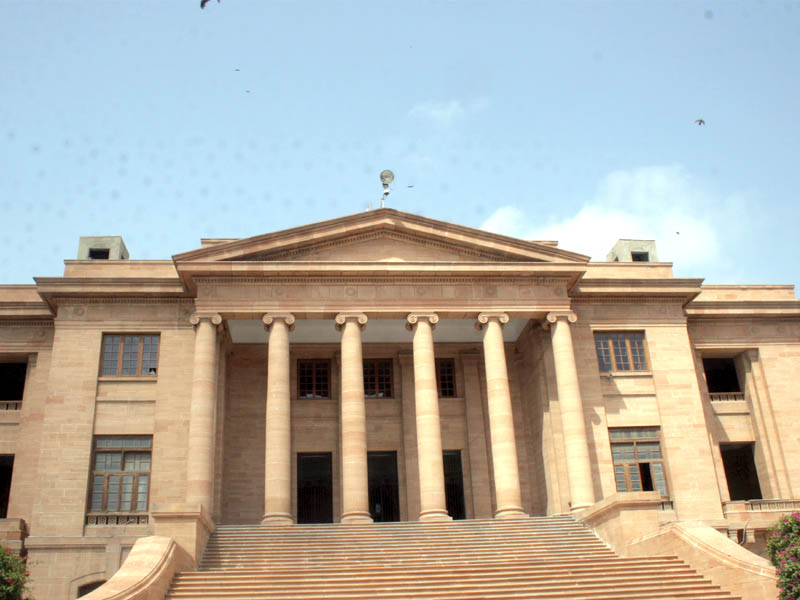 ---
KARACHI: The Sindh High Court (SHC) has ordered the provincial land utilisation department, the director of the Karachi Metropolitan Corporation's anti-encroachment cell (KMC-AEC) and others to comply with its earlier orders to remove encroachments from Aligarh Muslim University Old Boys' Cooperative Housing Society.

In case of failure, contempt of court proceedings shall be initiated against the alleged contemnors, warned a division bench, headed by Justice Aqeel Ahmed Abbasi, on Thursday.

The bench also directed the AEC director, the land utilisation department and other alleged contemnors to personally appear in court with compliance reports on April 4.

Despite promises: Encroachments continue to deface Aligarh cooperative housing society

Aligarh Muslim University Old Boys' Cooperative Housing Society is one of the oldest housing projects in the city that spreads over six blocks measuring 233 acres. The society has 1,530 members.

Petitioners, including Raza Muhammad, had filed a case with the SHC in 2010 seeking removal of illegal encroachments from the residential and commercial plots in the housing society.

Awaiting action: Operation to be carried out on encroached land in 10 days

The appellants said the society, which was duly registered in 1968, started getting encroached in 2005. It took the authorities two years to get two blocks — 9A1 and 9A2 — vacated from the clutches of the encroachers on the court's orders, but remaining four — 5A, 5B, 7A and 7B — have yet to be vacated.

The appellants recalled that the court had ordered the provincial and local authorities and the law enforcers, including the Rangers, to get the subject land in remaining blocks vacated from the encroachers, on February 13, 2014. However, the authorities failed to comply with these directives.

Taking exception to such conduct of the relevant authorities, the court on December 23, 2014, granted five weeks more time, as a last chance, to all of them for retrieving the subject land from the clutches of the encroachers.

Later, the appellants moved a contempt application against the KMC-AEC's director, the land utilisation department and other authorities for failing to implement the court's  order despite repeated directives to clear the area of illegal encroachments.

The court was pleaded to proceed against them for deliberately and wilfully not complying with the orders, which were duly brought to their knowledge. This amounts to committing contempt of the court, the appellants added.

The bench directed the alleged contemnors to comply with its previous order otherwise contempt proceedings shall be initiated against them. Adjourning the hearing till April 4, the bench also directed KMC-AEC director and others to personally appear along with compliance reports.

Published in The Express Tribune, March 13th, 2016.