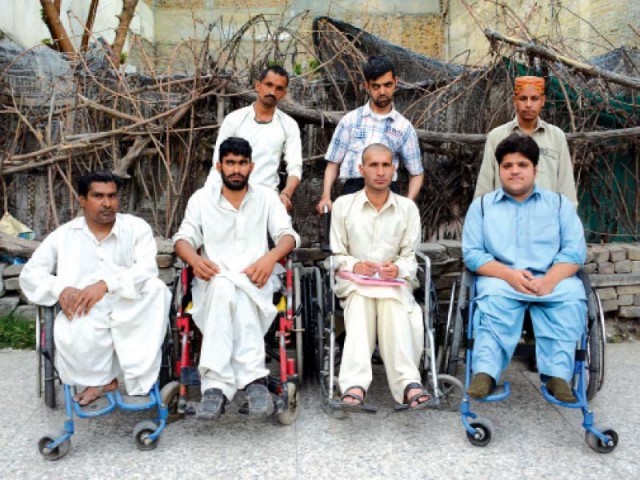 ---
KARACHI: We live in a society where people with disabilities and women are deliberately discriminated by the people, said Sindh Human Rights Commission chairperson Justice (retd) Majida Rizvi on Saturday.

"It is sad that we do not accept this fact as a fault in our social upbringing," she remarked, addressing a seminar on 'Rights of Persons with Disabilities' organised by Pakistan Institute of Labour Education and Research (Piler) at Hotel Mehran.

Rizvi objected to the two per cent job quota allotted to people with disabilities, proposing a survey on vacant seats on the disabled quota. A survey will give a clear picture of the employment position of disabled persons, she said, adding that this will help us guide people with disabilities about relevant job opportunities.

Overcoming disabilities: Accessible Cycle Design Challenge launched

The Sindh Human Rights Commission is empowered to take suo motu action on violations of human rights, she pointed out, adding that the commission will not only rely on complaints but it will act upon its sources.

Her experience has been positive whenever the commission has approached the relevant law enforcement agencies, said Rizvi, as she spoke about the recovery of missing persons. She assured that the commission will also work for the neglected disabled persons of the society.

Overlooked: 'Women with disabilities neglected'

Laws on paper

Taking the discussion forward, National Commission for Human Rights chairperson Justice (retd) Ali Nawaz Chohan said that we have laws for all aspects of society but implementation is lacking.

We have laws for persons with disabilities, he said, giving the examples of the Lunatic Act of 1912 and the subsequent Pakistan Mental Health Act of 2001.

Chohan advised everyone to spread the message of equality and advocate the cause of ensuring justice for persons with disabilities. Being citizens of a civilised society, we must respect them as equal citizens of the society, he added.

Lawyer Mohammad Vawda agreed with Chohan's observations on lack of implementation of existing laws in Pakistan. In 1981, the Disabled Persons (Employment and Rehabilitation) Ordinance was passed but it has never been implemented even though it has been 30 years, he said.  This law provides a special quota for persons with disabilities to get jobs in both public and private sector companies, he said.

Piler executive director Karamat Ali admitted that every society is made up of various kinds of people but our society's attitude towards persons with disabilities is not praiseworthy. "In our society, we don't even treat women as equal to men. How can we expect a disabled person to be an equal citizen?"

Ali ended the seminar by pointing out the miserable treatment meted out to persons with disabilities, who are left on the streets to beg or to feed themselves with the help of welfare centres.

Published in The Express Tribune, March 13th, 2016.
COMMENTS
Comments are moderated and generally will be posted if they are on-topic and not abusive.
For more information, please see our Comments FAQ