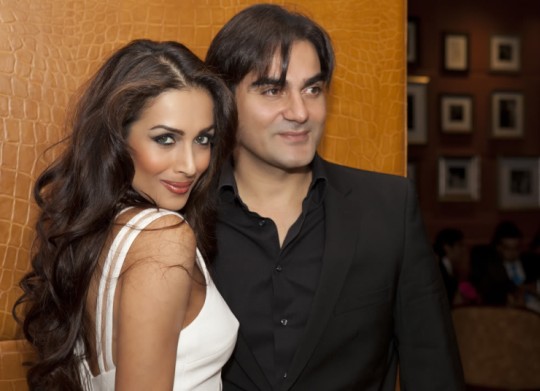 ---
Just weeks after Arbaaz Khan denied that him, and his wife Malaika Arora were headed for a split, reports now suggest that the rumour is in fact true.

Apparently Malaika has made up her mind about divorcing her husband of 17 years, despite attempts by her family and in-laws to patch things up, reports Times of India.




Arbaaz Khan responds to divorce rumours with wife Malaika Arora

Megastar Salman Khan, Malaika's brother-in-law, including Malaika's family tried to play mediator between the two, but in vain.

AsianetIndia quoted a source as saying, "Malaika's parents along with her sister Amrita met Malaika and Arbaaz at a suburban restaurant to sit and sort out the differences, but nothing positive came out of it.

"In fact, Arbaaz stormed out of the place, yelling at photographers who were trying to capture the private family moment. Malaika and Arbaaz then drove away in two separate cars."

https://www.instagram.com/p/_Q3u6KmnvR/

I'm afraid of losing Malaika: Arbaaz Khan

Malaika and Arbaaz's marriage came under scrutiny when they had a rift on the sets of reality TV show Power Couple. They reportedly filmed together for only three episodes and then later when they did agree to appear together, they would arrive and leave separately and use separate rooms.

TOI quoted Mirror, and claimed that Malaika had moved out of their house three months ago, with their son Arhaan and was living in an apartment in Khar. She also missed family events like sister Amrita Arora's birthday and sister-in-law Arpita Khan Sharma's baby showers because Arbaaz was in attendance at the functions.

https://www.instagram.com/p/-8oMOfGnrz/

Salman is very precious to me: Arbaaz

Earlier, Arbaaz had revealed that he is 'possessive' about his wife and is 'afraid' of losing her.

"It happens. When you achieve something or someone, you don't want to lose the person. I love Malaika but I'm possessive about her," he had said on TV show Yaar Mera Superstar, where he was accompanied by Malaika.

"It wasn't like this when she was younger or when I was new to the relationship, but it has happened now. She is very precious and dear to me. I love her more than anything else in the world. I'm afraid of losing her now," he added.