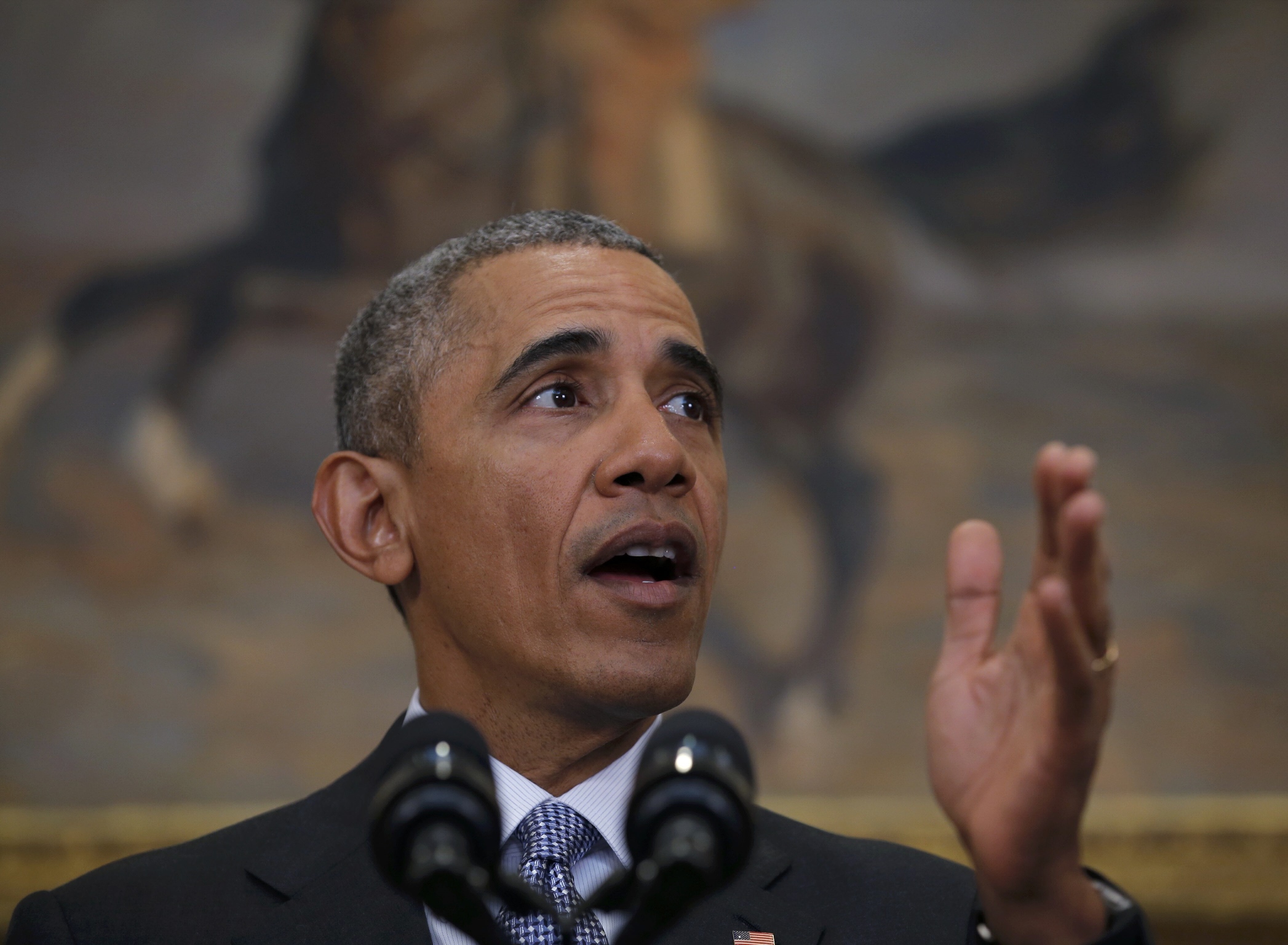 ---
WASHINGTON DC: In a rare public rebuke of two of Washington's closest allies, President Barack Obama has hit out at British Prime Minister David Cameron and former French leader Nicolas Sarkozy over their roles in Libya after the fall of the Qaddafi regime.

Cameron became "distracted" and Sarkozy wanted to promote his country during the 2011 NATO-led military intervention in Libya, Obama said in an interview with The Atlantic magazine published on Thursday.

British daily The Independent on Friday slammed Obama's comments as "an unprecedented attack on a British leader by a serving US president," while The Times called the criticism "extraordinary."

In the extensive interview, Obama discussed the conditions surrounding the British and French-led bombing campaign that led to the fall of Muammar Qaddafi's regime.

Two abducted Serbs killed in US Libya raids on Islamic State

Obama said when he considered what went wrong in Libya, "there's room for criticism because I had more faith in the Europeans, given Libya's proximity, being invested in the follow-up."

Cameron stopped paying attention soon after the military operation, he said, becoming "distracted by a range of other things."

Despite the criticism, a US National Security Council spokesperson insisted that Cameron remained a "close partner" of Obama's.

"Prime Minister Cameron has been as close a partner as the president has had, and we deeply value the UK's contributions on our shared national security and foreign policy objectives which reflect our special and essential relationship," Edward Price told British media.

"With respect to Libya, the president has long said that all of us -- including the United States -- could have done more in the aftermath of the Libyan intervention."

US air raid 'likely' kills IS operative in Libya: US official

US ambassador to Britain Matthew Barzun also tweeted that relations between the two countries remained "special," a term that Britain has been desperate to re-emphasize since Winston Churchill coined it 70 years ago.

"Our relationship is essential. It is special. True yesterday, true today and will be true tomorrow," he wrote.

Since Qaddafi's downfall, Libya has descended into near-anarchy, ruled by rival militias vying for power while the Islamic State group has gained influence in the country.

Contacted by AFP, a spokesperson for Cameron said: "We agree that there are still many difficult challenges in Libya.

"But as the prime minister has said many times before, coming to the aid of innocent civilians who were being tortured and killed by their leader was the right thing to do."

Divided Libya proposes new national unity government

The spokesperson said Britain supported peace efforts in Libya, "but ultimately a positive outcome for Libya is not just up to the international community.

"This process needs to be led by the Libyan people."

Britain's former ambassador to Washington Christopher Meyer played down the spat, saying on Twitter that it was a "storm in a diplomatic teacup."

A British government spokeswoman later stressed there was "a regular dialogue between the White House and the prime minister," that the relationship remained "special and central" and that it would take lessons from the criticisms.

The Times said Cameron was hoping for Obama's support for his pro-European Union stance ahead of a membership referendum on June 23.

Obama was also critical of France, saying Sarkozy during the bombing campaign wanted to "trumpet the flights he was taking in the air campaign, despite the fact that we had wiped out all the air defenses and essentially set up the entire infrastructure" for the operation.

Britain joined France in bombing Libya to help rebels fighting Qaddafi.

Both Cameron and Sarkozy have faced strong criticism domestically for the chaos that ensued.
COMMENTS (1)
Comments are moderated and generally will be posted if they are on-topic and not abusive.
For more information, please see our Comments FAQ