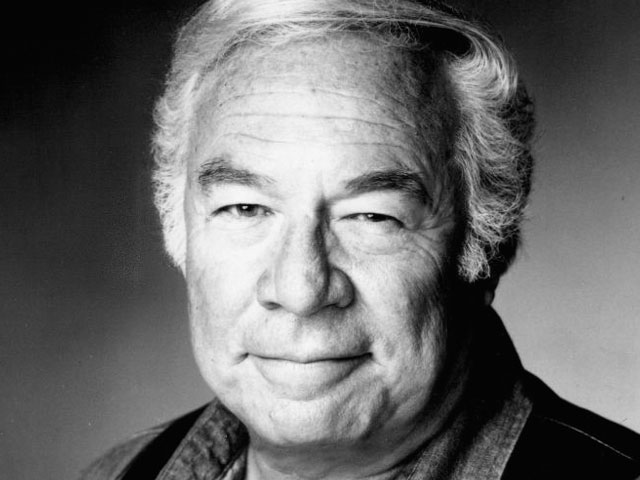 ---
US actor George Kennedy, who won an Academy Award for playing a hulking chain gang convict who pummels Paul Newman in the 1967 film Cool Hand Luke and later earned laughs in the Naked Gun comedy films, has died, media outlets reported on Monday.

He was 91. The Hollywood Reporter and Variety, citing a Facebook post made by Kennedy's grandson, Cory Schenkel, said the actor died on Sunday morning in Boise, Idaho.

"He passed Sunday morning, due to old age and some health issues," CNN quoted Schenkel as having said.

Film star Habib dies at 85

A versatile character actor, the husky 6-foot-4 Kennedy also was known for roles in the four Airport disaster films of the 1970s and the popular TV series Dallas. He appeared in innumerable films and TV shows and initially played a lot of villains.

His breakout role was as the prisoner Dragline in Cool Hand Luke, set in the US South in 1948. His character at first mercilessly bullies Newman's Luke, a newcomer to the chain gang, but eventually comes to revere him. In one scene, he gets to clobber Newman, perhaps the world's biggest movie star at the time. Luke is bloodied and battered by Dragline in a makeshift boxing match but refuses to stay down, earning the respect of his tormenter and the other prisoners.




'Harry Potter' star Alan Rickman dies at 69

Kennedy won an Oscar as best supporting actor for the role. His character's attitude is illustrated by this speech to a new prisoner: "Boy, you're new meat. You're gonna have to shape up fast and hard for this gang. We got rules here. In order to learn them, you gotta do more work with your ears than with your mouth."

Upon hearing the news, people took to Twitter in memory of the 'tough guy'


R.I.P. George Kennedy. Lucky enough to work with him in Modern Romance. Great guy.

— Albert Brooks (@AlbertBrooks) February 29, 2016
"If my man said he can eat fitty egg, he can fitty egg." Rest in peace, tough guy. #GeorgeKennedy #coolhandluke pic.twitter.com/rOWoQGNpt5

— Duff Goldman (@duffgoldman) March 1, 2016
Sad to hear that #GeorgeKennedy passed away. He was great in all that he did. You always felt his presence on screen. R.I.P., George.

— Larry King (@kingsthings) March 1, 2016
Rest in Peace, George Kennedy - pictured here in 1968's 'Bandolero! pic.twitter.com/qHtRFdDFH4

— 20th Century Studios (@20thcentury) February 29, 2016
Rest in peace - friend. I miss you. George Kennedy pic.twitter.com/OZ7Rqh7bp6

— Bo Derek (@boderek) February 29, 2016
George Kennedy, sidekick to Lt Frank Drebin, has died. Thanks for the laughs #NakedGun pic.twitter.com/2lKDXt42MV

— Darren Rovell (@darrenrovell) February 29, 2016
Goodbye George Kennedy, now go cheer on Paul Newman in his hard boiled egg eating contest with God.

— JONAH RAY RODRIGUES (@jonahray) February 29, 2016