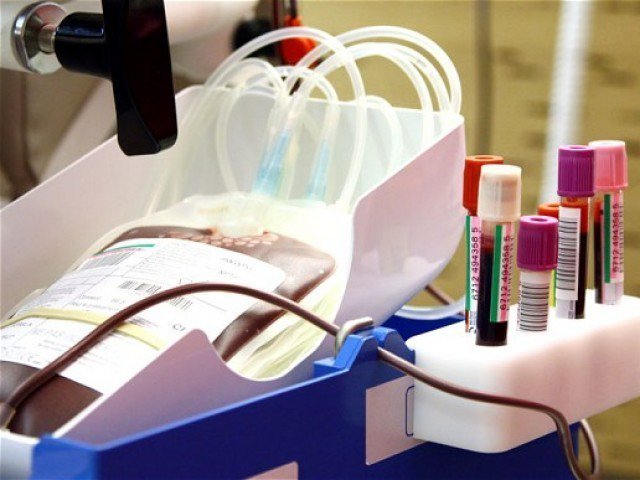 ---
ISLAMABAD:



Muhammad Arshad Abbasi feels so guilty about not being able to pay for the medical expenses of his ailing children that he has stopped availing his own free health coverage.




The 42-year-old was diagnosed with Hepatitis C in 1996 while he was serving in the Pakistan Army. More recently, two of his children – 18-year-old Muhammad Sajjad and 10-year-old Saba Noor – were diagnosed with Hepatitis B. Now, his younger son Muhammad Awais, 7, and daughter Sadaf, 17, are also exhibiting symptoms of hepatitis. Financial constraints, however, are prohibiting their treatment.




Arshad had to retire from the army on medical grounds a few years ago. Fortunately, he had health coverage and could get free treatment at Fauji Foundation Hospital. Arshad worked as a daily wager for some time after his retirement but eventually stopped when his health deteriorated further and he had trouble digesting food.

At present, Arshad's family is dependent on the Benazir Income Support Programme and his Rs6,000 pension. Since Arshad's children do not have health coverage, their treatment is beyond Arshad's meager income. And ridden with guilt, Arshad, too, has stopped going to the hospital. "How unlucky am I that my children need treatment but I can't relieve their pain," he tells The Express Tribune.

Last year in September, the family suffered another tragedy. Arshad's elder son Sajjad was involved in an accident which left him with no vision in his left eye and several fractures. Arshad then borrowed Rs1.7 million for Sajjad's surgery. Doctors, however, say Sajjad needs another surgery that will cost Rs200,000 – a sum near impossible for Arshad to arrange.

Sajjad's second surgery is scheduled for March, but Arshad says he does not have the courage to borrow any more money, nor the strength to keep swimming against the tides of misfortune.

Arshad also applied for the Prime Minister's Health Insurance Scheme two months ago, but hasn't received the health card as yet. A senior official of the PM Health Scheme said on the condition of anonymity that over 10 million people have been registered for the programme. He said they did not anticipate such a huge number of people to sign up and this has resulted in delays in the card issuing process.

The official maintained every person, whether registered with the income support programme or not, would be eligible for the health scheme, but the card issuing process could take more than a year. And Arshad, who is now appealing to the government and philanthropists for help, knows that time is running out.

Published in The Express Tribune, February 29th,  2016.