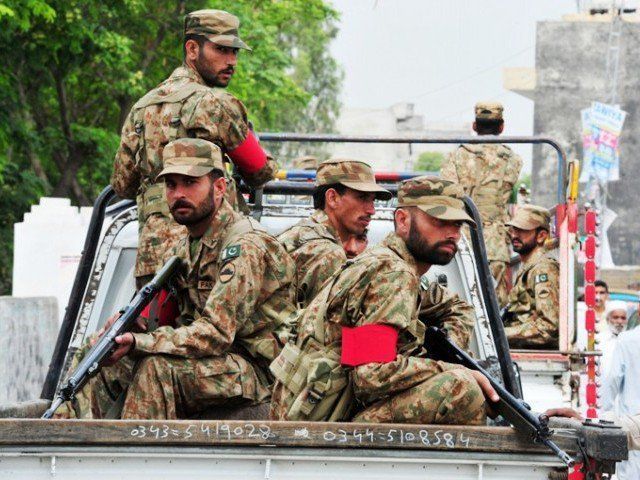 ---
ABBOTTABAD: The army will remain on alert as a quick response force across Hazara Division to ensure peace during the local government (LG) elections tomorrow (Sunday), police sources said on Saturday.

According to the data gathered from the office of District Returning Officer Abbottabad, a total number of 69 polling stations will be set up for the election in 22 village councils of the district.

Of 69 polling stations that will be set up in Abbottabad, 33 booths have been declared sensitive.

To the booth: Voters gear up for LG by-polls in Hazara

While talking to The Express Tribune, sources said section 144 has been imposed in the region and pillion-riding, carrying weapons, and holding rallies or processions have been prohibited for two days.

To assist the police and elite forces to maintain law and order, army troops will remain on alert to control the situation in case of any untoward incident.

In Mansehra, Haripur and Battagram districts, similar precautions have been taken to ensure peace and stability during the LG polls.

Of 54 polling stations in Mansehra district's 12 union councils, 18 are declared most sensitive and 36 as sensitive.

Weather woes: Rain, snow costs PESCO Rs50 million in losses in Hazara

In Haripur, 11 polling booths are declared most sensitive and four sensitive out of the total 28 polling stations.

Similarly, in Battagram district of the Hazara Division, of the total number of 11 polling stations, two are categorised as most sensitive and the remaining nine as sensitive.