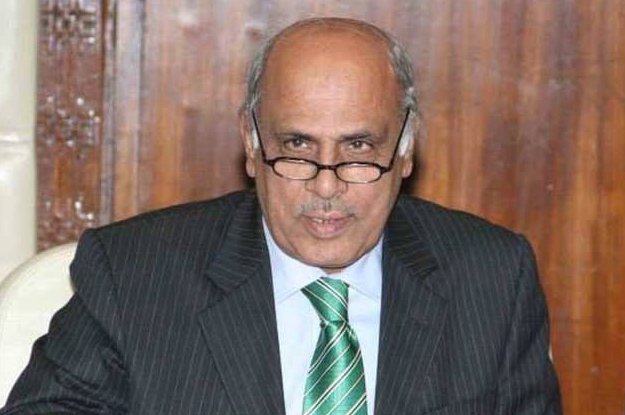 ---
LAHORE: Governor Rafique Rajwana has constituted a committee to ensure that the recommendations of a report on sub-campuses of private universities are implemented.

In this regard, a notification has been issued by the Punjab Higher Education Department (PHED). The notification, a copy of which is available with The Express Tribune, reads that the governor has approved the recommendations of a committee constituted under Zafar Iqbal Qureshi to look into the establishment of university sub-campuses in the Punjab on the public-private partnership model.

"The future of enrolled students needs to be protected. The responsibility for this lies with concerned universities and owners of sub-campuses," the notification reads. The notification further bars sub-campuses from granting further admission until they obtain an NOC from the Federal Higher Education Commission (FHEC) in 180 days. Furthermore, the notification has also made it mandatory for universities to register all sub-campus students and ensure that they complete their degrees in accordance with varsity rules.

"It is the responsibility of sub-campus owners to fulfil their obligations by ensuring the effective provision of education to students. Varsities and owners of their sub-campuses are legally and morally-bound to arrange this dispensation," the notification reads. Sub-campuses have also been given the option to apply for an independent degree awarding status. This, they need to obtain before their contracts with varsities expire.

The notification reads that if a sub-campus is unable to fulfil the set criteria, then it could apply for affiliation. "However, the university will be bound to treat registered students as admitted into their sub-campus and they will be subject to its rules and regulations," it reads. To regulate sub-campuses, the notification directs varsities to constitute a committee of senior faculty members to oversee academic standards and examinations. "This committee shall submit periodic reports to the syndicate," the notification says.

The notification also delegates the responsibility of overseeing sub-campus operations to universities' syndicates. "Even if any sub-campus is successful in obtaining an NOC from the FHEC, its VC and syndicate would be responsible for enshrining a robust oversight system," it says.

The notification also states that no sub-campus will raise its fee without prior approval from the pertinent university. The notification binds the FHEC to conduct regular inspections following the development of a robust regulatory framework for both, periodic and continuous monitoring and evaluation.

Earlier in 2015, the FHEC had declared the Bahauddin Zakariya University's (BZU's) Lahore Campus illegal. On October 29, 2015, the National Accountability Bureau (NAB) had arrested former BZU vice chancellor Khwaja Alqama and sub-campus director Hamza Munir.
Students and teachers from the campus had later staged protest demonstration to ensure that their degrees would be accredited.

Published in The Express Tribune, February 19th, 2016.