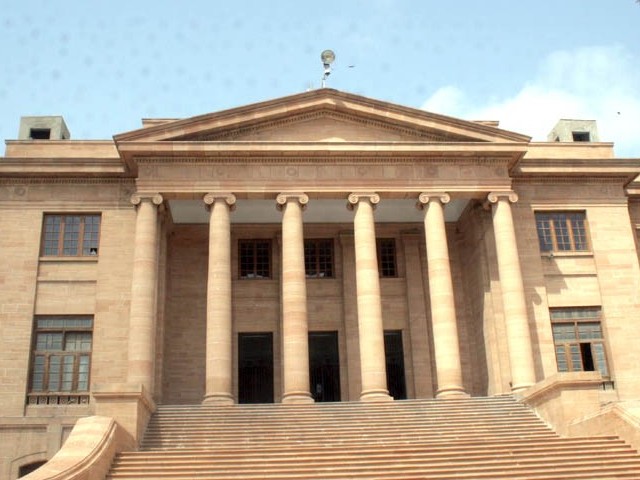 ---
KARACHI: The Sindh High Court (SHC) reserved on Wednesday its order on petitions against the collection of increased tuition fees by private schools.

Headed by SHC Chief Justice Sajjad Ali Shah, the division bench was hearing identical petitions by at least four petitioners against The Generation's School Private Limited over the arbitrary hike in fees in an alleged violation of the law.

The court had on March 6 last year restrained the management of the same school from taking any coercive action towards the recovery of the increased fee from the parents of the students. Following a countrywide campaign against non-government schools for hiking their fees, the parents of hundreds of children in Karachi had taken the provincial chief secretary, secretary of the education and literacy department, education director, administrator of the Generation's School and others to the court, questioning the rationale behind the hike in tuition fees.

The petitioners, including Moiz Ishaq and Farhan Hussain, said that their children were currently studying in different classes at the SITE and North Nazimabad branches of the Generation's School. The judges were informed that the management of the school had suddenly increased the tuition fees for different grades. It was stated that the students' parents did not pay the excessive fees, after which the school's management wrote them letters, pressuring them to clear their dues.

The parents told the judges that they wanted their children to get quality education but it had been made very difficult for them to continue their children's education due to the exorbitant increase in fees.

They argued that the raise in fees was in violation of the Sindh Private Educational Institutions (Regulation and Control) ordinances of 2003 and 2015.

Under section 6 of the law, the fee structure must be fixed with prior approval of the government, they added.

The petitioner recalled that the government had issued certain directives against the increase in tuition fees by private educational institutes but the management was not adhering to them. The parents also requested the court to restrain the school management from taking any action against their children for the purpose of collecting the increased fees. The parents also demanded a monitoring body to scrutinise the increase in fees.

During Wednesday's proceedings, the parents' lawyers argued that the increase was illegal and unjustified, as only five per cent annual hike was allowed according to the law.

They argued that the private school had hiked the fee by between 15 to 20 per cent, which was contrary to the law, thus the same should be declared as illegal and unjustified.

After hearing arguments from the parties, the bench reserved its verdict to be announced later.

Published in The Express Tribune, February 18th,  2016.

 
COMMENTS
Comments are moderated and generally will be posted if they are on-topic and not abusive.
For more information, please see our Comments FAQ