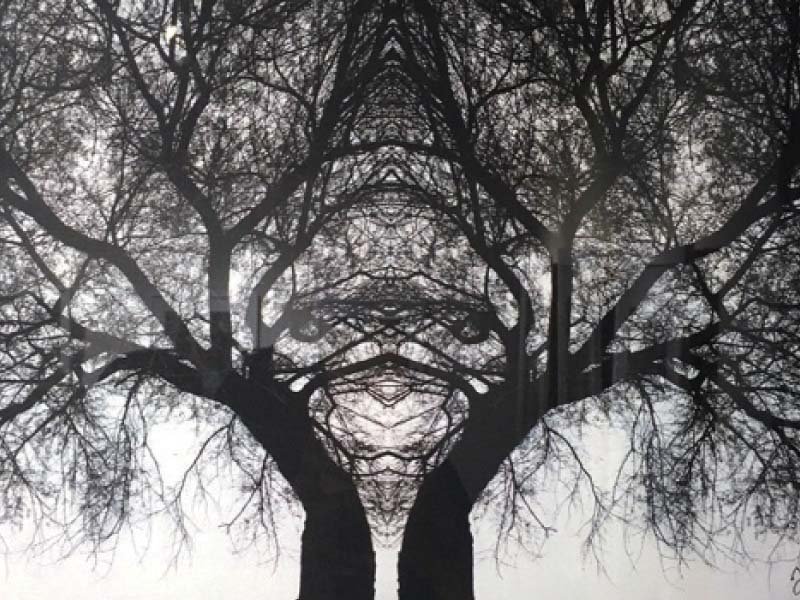 ---
ISLAMABAD: A celebration of National Women's Day began at Nomad Art Gallery (NAG) on Friday with an art exhibition and screening of a documentary titled Posheeda Qadam. The event highlighted the history of struggle against domestic and cyber violence and discriminatory laws against women and minorities.

The exhibit showcased works of six artists and featured mixed medium and photography to compliment the theme. The work displayed, despite being on one theme, varied from each other.

Iram Wani displayed mixed medium at the exhibition. She told The Express Tribune that her passion lies in working on personal and serious themes. "I have used graphite on paper and most of my work is abstract. I use symbolism to represent my inspiration or to voice out my concerns," she said.

Komal Shahid said that she enjoys working in mixed medium, which allows her great experimentation. "For some of the work displayed here, I burnt the wood with a tool and then painted it. The miniature shell where I mix my colours is my primary inspiration for this series. Through this series, I have tried to narrate a story of her and how she transforms and struggles," she said while mentioning that her focus lies in the fusion of traditional with contemporary style.

Nadia said that her conceptual concerns were based on continuous search for truth related to illusions and realities in the society. "My work is an attempt to address and understand various reasons that led to various issues on personal, social and political fronts, affecting us individually and collectively. Colour and pattern play major part to convey my reactions and emotions emerging from my experiences as a witness and as an observer," she said.

NAG Director Nageen Hyat said that it was crucial to remain steadfast and proactive in solidarity to create a more conducive, just, egalitarian and peaceful environment for all in the country.

Acclaimed poet Kishwar Naheed read out verses from her poetry highlighting the struggle of women and hypocrisy of society towards them.

Harris Khaliq also read out some of Habib Jalib's work to honour women and their struggle.

The documentary featured eminent senators including Raza Rabbani and Sherry Rehman, prominent members of civil society, feminists and views of acclaimed activist and social scientist Kamla Bhasin from across the border. Not only did it beautifully feature the struggle of women but also spoke about the dilemmas of the South Asian region that create more problems for women every day. It also focused on cyber violence and depth of its consequences.

Published in The Express Tribune, February 13th, 2016.