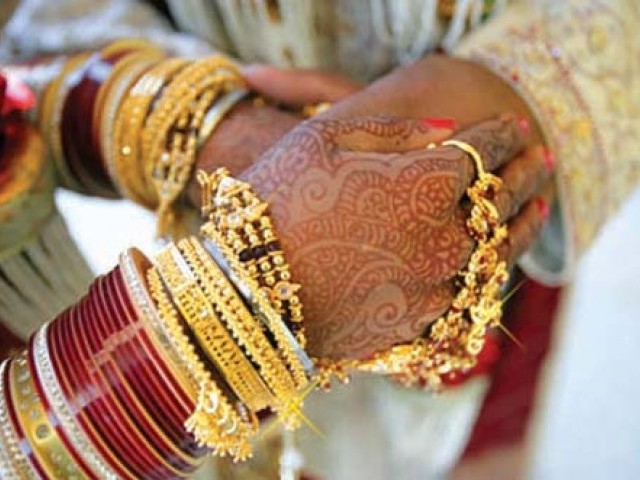 ---
ISLAMABAD: A parliamentary panel on law and justice will take up on Monday a proposed amendment in the legislation aimed at shielding women from harassment at the workplace.

The Protection Against Harassment of Women at Workplace (Amendment) Bill, 2014 was moved by lawmaker Asiya Nasir of the Muttahida Majlis-e-Amal two years ago.

The bill seeks amendment in the Protection Against Harassment of Women at Workplace Act 2010. Nasir has proposed to drop the word 'women' from the act and use person instead of man or woman.

According to the copy of the bill, the amendment offers women protection from all forms of harassment at work without any gender discrimination.

The same meeting will also discuss The Hindu Marriage Bill, 2014, and The Hindu Marriage Bill, 2015.

The private member bill was jointly moved by Ramesh Lal of PPP and Dr Darshan of PML-N two years ago while The Hindu Marriage Bill 2015, a government bill, was moved by Law Minister Pervaiz Rashid last year.

Both the bills will determine rules and regulations for registration of marriage and divorce for Hindu community living in Pakistan, as currently in the absence of such a law, Hindus in the country do not have a legal document as proof of marriage. Chaudhry Mahmood Bahsir Virk, who heads the National Assembly Standing Committee on Law and Justice, underscored the significance of The Hindu Marriage Bill 2015 while speaking with The Express Tribune.

"As in all other religions, Hindu marriages should also be officially registered, have a legal record and signed documentation for the protection of the rights of women and their children.

Published in The Express Tribune, February 7th, 2016.
COMMENTS
Comments are moderated and generally will be posted if they are on-topic and not abusive.
For more information, please see our Comments FAQ