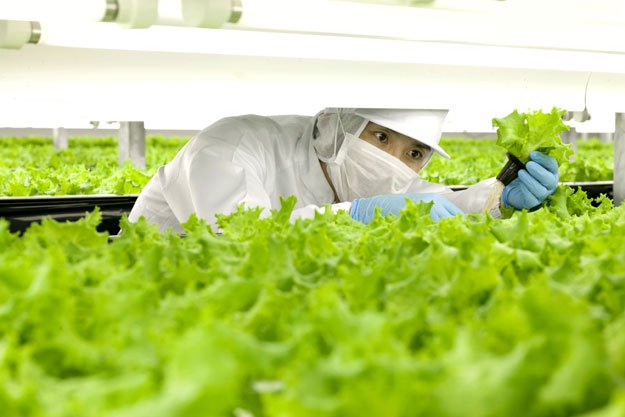 ---
TOKYO: A Japanese firm said Monday it would open the world's first fully automated farm with robots handling almost every step of the process, from watering seedlings to harvesting crops.

Kyoto-based Spread said the indoor grow house will start operating by the middle of 2017 and produce 30,000 heads of lettuce a day.
It hopes to boost that figure to half a million lettuce heads daily within five years.

Many young people fear losing their jobs to robots, survey finds

The farm, measuring about 4,400 square metres (47,300 square feet), will have floor-to-ceiling shelves where the produce is grown.

"Seed planting will still be done by people, but the rest of the process, including harvesting, will be done (by industrial robots)," company official Koji Morisada told AFP.

The move to robot labour would chop personnel costs by about half and knock energy expenses down by nearly one third, Morisada added.

The pesticide-free lettuce will also have more beta carotene than other farm-grown lettuce, the company said.

Mark Zuckerberg unveils 2016 plans for artificially intelligent butler

Robot-obsessed Japan has repeatedly turned to automated workers to fill labour shortages that are projected to get worse as the country rapidly ages.
COMMENTS
Comments are moderated and generally will be posted if they are on-topic and not abusive.
For more information, please see our Comments FAQ