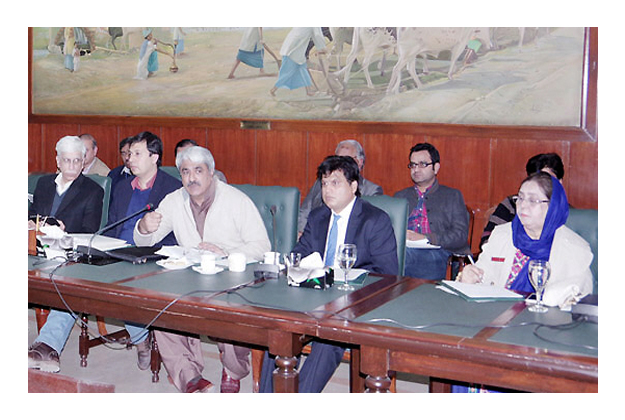 ---
LAHORE: Hospitals and private clinics were directed on Saturday to hire private security guards for their premises.

The directive was part of standard operating procedures (SoPs) for security of hospitals, medical colleges and private clinics approved at a meeting between Adviser to Chief Minister on Health Khawaja Salman Rafique, vice chancellors of the King Edward Medical University and the Fatima Jinnah Medical University (FJMU) and principals of all public medical colleges and medical superintendents of teaching hospitals. The SoPs directed managements of medical colleges to raise boundary walls at their premises to eight-feet and to put barbed wires on them. It said that guards should be deployed at all buildings in hospitals and medical colleges including emergency wards, the OPDs and hostels. It said the guards hired in this regard should not be more than 47 years in age. The SoPs also sought installation of CCTV cameras and establishment of control rooms to monitor security measures. Speaking to The Express Tribune, Health Department spokesperson Ikhlaq Ali Khan also stressed the need for the hospital staff to remain vigilant. He said it was not possible for security guards to check every visitor. He said the hospitals should maintain a close liaison with police station concerned to ensure a timely response to any emergency. Khan said medical colleges and teaching hospitals were also asked to hire retired army officers not less than the rank of major or colonel to conduct security audits.

Published in The Express Tribune, January 31st, 2016.