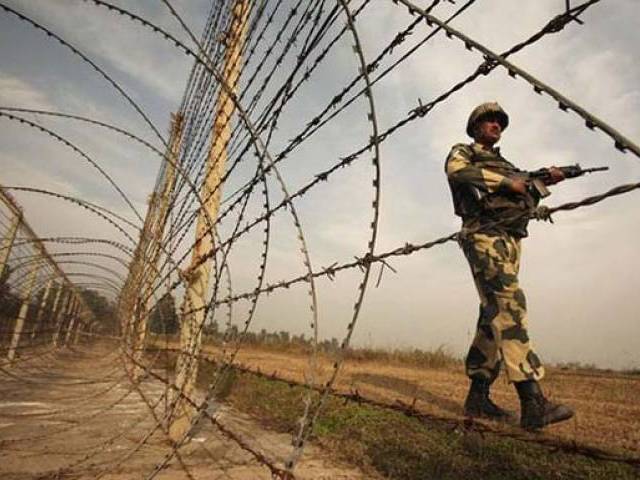 ---
NEW DELHI:



India plans to put up laser fences along "vulnerable" stretches of its border with arch rival Pakistan after a deadly attack on one of its air force bases, a home ministry official said Tuesday.






New Delhi blames gunmen belonging to a Pakistan-based militant group for the audacious attack on the base in Punjab state close to the Pakistan border earlier this month that left seven soldiers dead.




"We will soon use laser wall technology developed by India's Border Security Force to plug all riverine and other unfenced vulnerable stretches along the Pakistan border in Punjab," a senior official told AFP.




A laser beam over a river sets off a loud siren when someone passes through it, the Press Trust of India reported this week.


Laser fences have already been tested along stretches of the border in the disputed Kashmir region, an unnamed security official told AFP on Tuesday.

Published in The Express Tribune, January 20th, 2016.