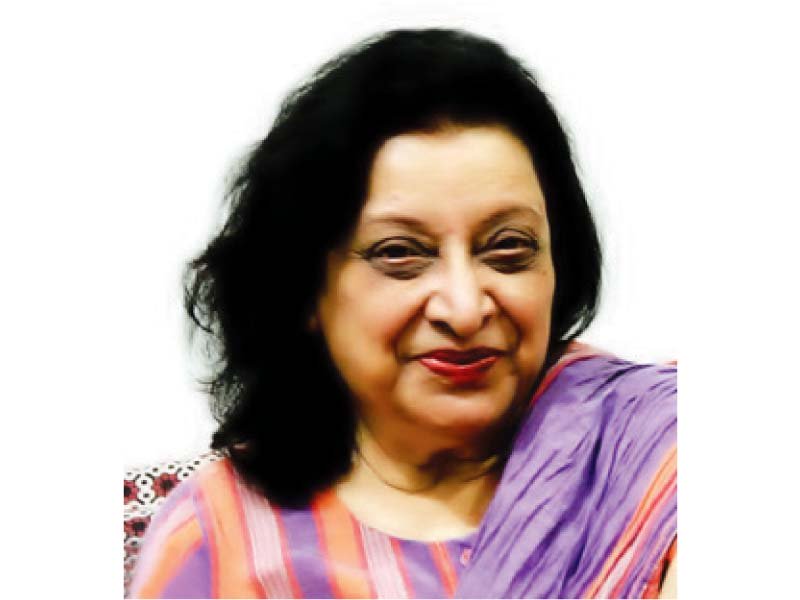 ---
ISLAMABAD:



Urdu writer and poet Fahmida Riaz has been selected for the Kamal-e-Fun Award 2014, Pakistan's highest award in the field of literature.




A panel of judges, comprising renowned writers of various Pakistani languages, met at the Pakistan Academy of Letters (PAL) on Tuesday to announce the decision.

They also picked 12 other writers from different genres and languages to receive the national literary awards for the year 2014.

Dr Allama Muhammad Iqbal award for Urdu poetry was given to Imdad Hussaini for his book "Dhoop Kiran"; Baba-e-Urdu Molvi Abdul Haq Award for Urdu prose to Tahira Iqbal for her book "Zameen Rang" and Dr Shakeel Pitafi for his book "Pakistan Mein Ghalib Shanasi".

Awards in Pakistani languages

Syed Waris Shah Award in Punjabi language went to Zahid Hasan's "Qisa-e-Aashiqan", Shah Abdul Latif Bhitai Award in Sindhi language to Taj Baloch's "Jadeed Adab Jo Tajzio", Khushhal Khan Khattak Award in Pushto language to Dr Abdul Qudus Asim's  "Da Zama Kitab De", and Mast Tawakli Award in Balochi language was given to Ghafoor Shad  for his book "Balochi Classical Sahiree".

Khwaja Ghulam Fareed Award in Seraiki language was given to Habib Mohana for his book "Setlan De Dagh"; Taj Muhammad Tajal Award in Brahui language was given to Zauq Brahui's "Marrdata Daghare Jehlawan"; while Saeen Ahmad Ali Award in Hindko language  went to  Hasam Hur for his "Qisa Khwani Kahenta Kuhar."

An amount of Rs500,000 is given to the recipient of Kamal-e-Fun Award while Rs100,000 to each writer receiving the National Literary Award.

The panel was headed by Masood Ashar and comprised Dr Shahid Iqbal Kamran, Dr Tauseef Tabassum, Ahmad Saleem, Dr Shah Muhammad Marri, Dr Salma Shaheen, Mubin Mirza, Musarat Kalanchvi, Arif Zia, Hasam Hur and Muhammad Ishaq Samejo.

"A committee comprising eleven experienced professionals decided on these awards and we're extremely proud of the authors who have won the awards," said PAL Chairman Dr Muhammad Qasim Bughio while speaking to The Express Tribune. He said Riaz deserved recognition for her outstanding work.

Published in The Express Tribune, January 6th, 2016.