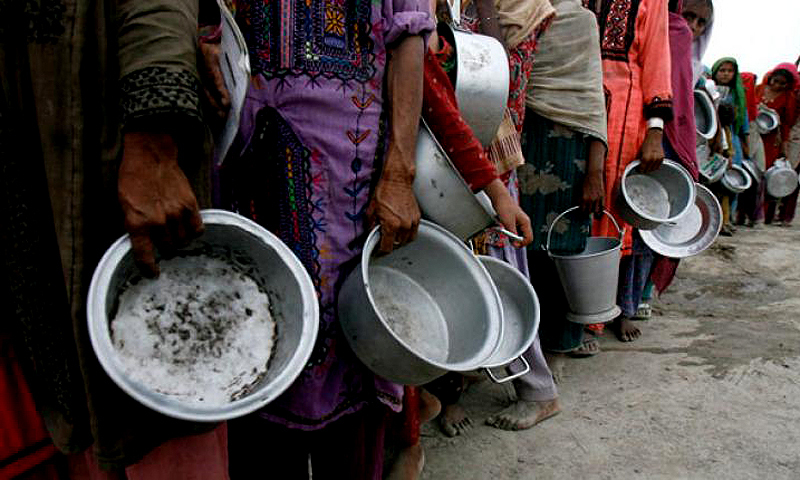 ---
FAISALABAD: There are close to 842 million malnourished people in the world – of whom 800 million live in developing countries, speakers at a seminar on Public Heath Nutrition at the University of Agriculture Faisalabad said on Monday.

The seminar was organised by the National Institute of Food Sciences and Technology.

University of Chester's Professor Basma Elahi, the chief guest at the event, said effective measures had to be taken to alleviate poverty and to inform people about how to live a healthy lifestyle. She said close to two billion people in the world faced some vitamin or mineral deficiency.

"We need to look at health not as a medical problem but rather a social challenge." She said a majority of people were unaware about the basics of a balanced diet and healthy lifestyle. She said in the United Kingdom, one third of the children were overweight. "It is deplorable that many people shun exercise and refuse to take up healthy activities."

Almost 1.4 billion people in the world risk losing their lives due to obesity.

UAF Vice Chancellor Iqrar Ahmad Khan said the country was faced with a crisis of malnutrition that was among the worst in the world. He said 80 million people in the country were nutrient-deficient.

He stressed the need for food fortification in order to address the issue of food security. He said adopting a sedentary lifestyle only aggravated the issue. He pointed at changing lifestyles and said a lot of people used to consume beverages like lassi and other milk-based drinks. These had been gradually replaced with soda, he said.

Offering solutions, the VC said, wheat flour could be mixed with maize in order to address the issue of malnutrition. He stressed the need to work out regularly. "That is extremely important if you want to live a long and healthy life."

The vice chancellor said that the UAF has launched a BS programme in Human Nutrition and Dietetics in order to prepare a trained force to research and look into problems of food security and malnutrition.

Faculty of Food Nutrition and Home Sciences Dean Masood Sadiq Butt said more than 70 per cent of the world's food-insecure population lived in the rural areas of developing countries. He said that 60 per cent of women were vitamin D deficient.

He also expressed concern that 58 per cent of Pakistan's population was food insecure. He said iron deficiency (anaemia) and vitamin A deficiency were endemic.

He said 49 per cent of women suffered from maternal anaemia and 16 per cent of the population suffered from night blindness. He said in Pakistan, approximately 35 per cent of deaths of children, under the age of five years, was linked to malnutrition.

Published in The Express Tribune, January 5th, 2016.
COMMENTS
Comments are moderated and generally will be posted if they are on-topic and not abusive.
For more information, please see our Comments FAQ