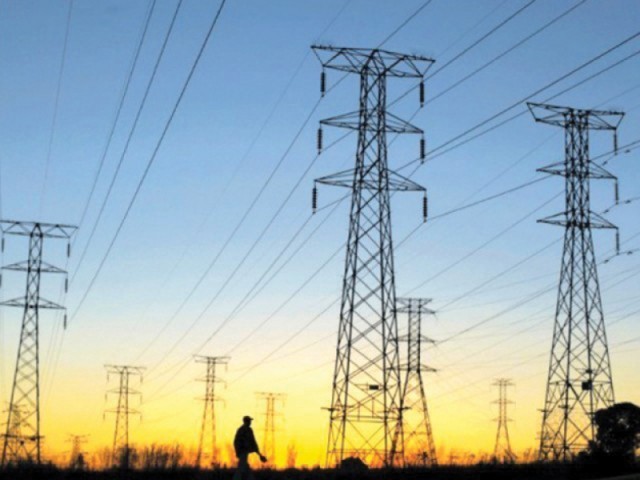 ---
ISLAMABAD:



The government is considering halting the multibillion-dollar privatisation of all power distribution and generation companies (Discos and Gencos), fearing the sell-off may cost it the next parliamentary elections that it hopes to win following a convincing victory in recent local government polls in Punjab.




Serious thinking is under way in official circles on postponing the politically difficult privatisation transactions till the next elections, according to officials. They said that in order to avert pressure from the International Monetary Fund (IMF), the government would not formally put off the process. Instead, it would slow down its pace to buy time till next June, when the three-year IMF bailout programme nears its end.

Saudi group acquires Pakistani company for Rs2.5 billion

In September 2013, Pakistan signed the three-year $6.2 billion IMF programme and privatisation was one of its main pillars.

In a first sign of reversing privatisation of the power sector, the government is going to give a one-month extension in the deadline for inviting Statement of Qualifications (SOQs) from investors for Faisalabad Electricity Supply Company (Fesco) sell-off, said officials.

"The deadline for submitting SOQs expires today (Thursday) but it will be extended by a month," said a senior official from the Ministry of Finance and Privatisation.

Any move to halt the power sector privatisation would give weight to critics who believe the programme was only aimed at selling stakes in profitable blue-chip companies.

The government started reconsidering the decision to privatise politically difficult transactions after it won a convincing victory in the LG elections, added the officials.

Privatisation of NPCC: Minimum reference price set 12% higher

PML-N policymakers believe they would be in a position to win maximum seats in the National Assembly from Punjab in the 2018 elections. This would help the party form a government in the centre, and all difficult transactions, including that of Fesco sell-off, would be taken up in the next tenure.

Sources said if the IMF retaliated against the halt of privatisation, the government would have sufficient foreign exchange reserves to make external account payments till 2018.

So far, four national and three international investors have come forward to buy Fesco - one of the profitable and highly efficient power distribution companies.

Four reputable investors have already obtained documents to become part of the process and deposited non-refundable $10,000 processing fee, showing their seriousness. These include the country's top businessperson Nishat Group's Chairman Mian Mohammad Mansha, Arif Habib Group, Ibrahim Fibres Group and ZKB Group. British, Chinese and Turkish companies have also come forward to bid for Fesco's acquisition.

Govt delays privatisation of power distribution firms

The government has already delayed privatisation of the Pakistan International Airlines (PIA). "A parliamentary committee, constituted by the prime minister, would decide on PIA privatisation," said Finance Minister Ishaq Dar on Wednesday. He did not respond to a question on whether the government had halted the power sector privatisation or not.

At present, three Gencos and nine Discos are up for sale. The case of Faisalabad, Lahore and Islamabad distribution companies is at an advanced stage.

Under a condition of the IMF, Fesco has to be privatised by June next year. Lahore and Islamabad power distribution companies along with Northern and Jamshoro power generation companies are scheduled to be privatised by September next year.

For Fesco, the government had invited EOIs through media advertisement from bidders. The next step was pre-qualification of firms before formal bidding. With one month extension, the government cannot achieve the June 2016 deadline to privatise Fesco.


Published in The Express Tribune, December 31st, 2015.