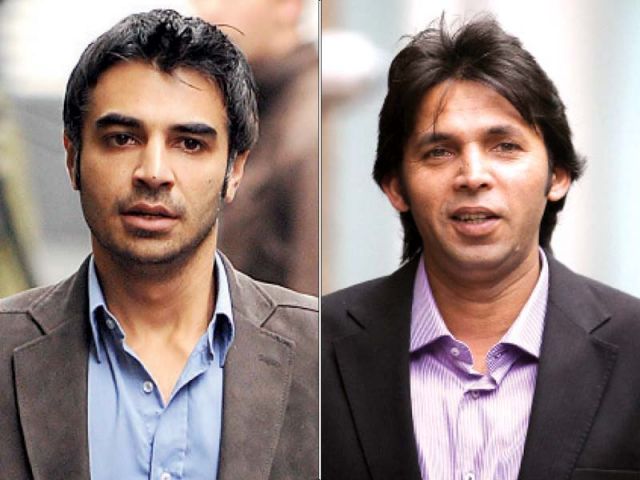 ---
ISLAMABAD: The Islamabad High Court on Tuesday admitted an application for early hearing of a petition seeking lifetime ban on three cricketers convicted of match fixing.

Justice Athar Minallah fixed December 31 for hearing of the case.

Commentator Ehtashamul Haq, through his counsel Umar Hanif Khichi, has filed a petition in the court seeking a ban on Salman Butt, Muhammad Asif and Mohammad Amir from playing domestic and international cricket, making Pakistan Cricket Board (PCB) chairman and its selection committee as respondents.

Plea against spot-fixers: Court gives more time to petitioner for argument

Earlier, the case was fixed before Justice Aamer Farooq. He had twice allowed the counsel to come prepared and elaborate his stance with more legal precedents, as lifetime ban could not be imposed on mere moral grounds.

Currently, Justice Farooq is on winters break.

The petitioners counsel stated that the 'shameful act' of the players brought national honour and pride into disrepute and contempt. The influence of powerful office-bearers of the PCB, however, was quite visible as they had kept the detailed inquiry report hidden, he added.

The players were suspended from playing all forms of cricket and jailed for their part in spot-fixing that marred the country's tour of England in 2010, he maintained.

Later, they were convicted by the English court but would soon be allowed to play domestic and international cricket with connivance of PCB officials, Khichi alleged. In August this year, the ban was lifted by the International Cricket Council and the players are free to return to all forms of cricket from September 2, 2015.

The case will now be taken up on December 31.

Published in The Express Tribune, December 30th, 2015.