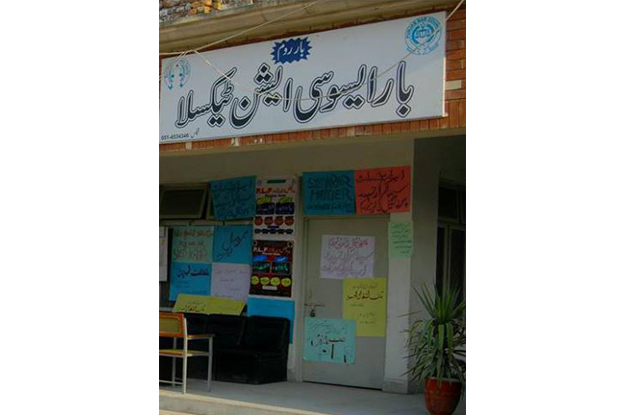 ---
TAXILA: The annual elections of Taxila Bar Association (TBA) will be held on January 9, in which as many as 194 registered lawyers would be elected.

According to the election commissioner of the bar, neck to neck contest would  be held for the slot of president, vice president,  general secretary, vice-president and finance secretary as two rival group have locked their horns for the office bearer slot however, three layers are contesting for the post of joint secretary.

Rafaqat Shah and Meer Nisar Bilal will contest for the slot of president, Mehmmod Ahmed and Sajjad Hussain Shah will run for the office of general secretary, Zulfiqar Ahmed and Jabbar Shah would run for
vice president, Shahid Amein and Mohammad Yasir would run for finance secretary while, Rabia Raseed, Mohammad Ali and Rashid Alivi would run for joint secretary.

Eight candidates— Khairun Nisa, Aftab Ahmed, Faisal Muneer, Mubashir Ali Naqvi, Atif Naqvi, Shahzad Haider and Nazeer Hussain Shah—have filed their nomination papers for executive body. As per schedule, nomination papers would be securitised till January 2 while the final list would be displayed on January 5.

Published in The Express Tribune, December 28th, 2015.