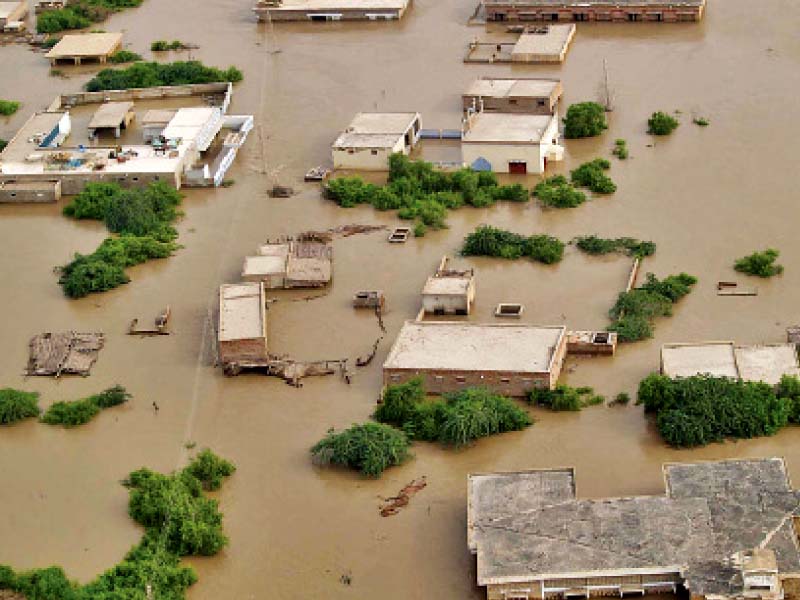 ---
KARACHI: The coastal communities will suffer the most, while people living in hilly areas and deserts will also be affected by the change in climate, said Ministry of Climate Change secretary Arif Ahmed Khan, referring to the changing patterns of climate.

He said this while speaking at the closing ceremony of five-year-long project titled Building Capacity on Climate Change Adaptation in Coastal Areas of Pakistan (CCAP) of Worldwide Fund for Nature-Pakistan (WWF-Pakistan). The ceremony was held at the Pearl Continental hotel on Thursday.

Environment protection: 'Pakistan highly vulnerable to climate change'

Environmentalists urge that adaptation to climate change in coastal areas requires community-level livelihood support models and the yearly financial allocations at district and provincial levels.

"Everyone will suffer because the temperature is rising," Khan warned, adding that it is necessary for us to be ready for this change and its impact. Referring to the world meeting on climate that was recently held in Paris, Khan said that representatives of 195 countries came together to discuss the same issue. He added that in the coming 20 years, the environment will change due to the expansion of industries, use of coal, oil and other man-made activities. While speaking about the study that he conducted, CCAP project senior manager Ali Dehlavi said that a 0.5 degree centigrade increase in temperature in the next 25 years can lead to eight to10 per cent loss in yield across Sindh and Punjab. This can result in Rs30,000 per acre loss to farm households, he said.

Lead Pakistan general manager Tahir Rasheed was of the view that climate change is a potential threat to development and poverty reduction efforts in Pakistan. "Climate impacts are complex and require coordination across the departments," he said. Rasheed added that district and provincial governments needs to allocate more funds to tackle the changing climate. He emphasised on the importance of forming a strong communication strategy for sensitising and creating awareness among various stakeholders and local communities.

Global climate panel elects Pakistani as member

Climate change is not only affecting the communities living by the coast for decades, but it is also altering the prevailing environmental conditions, said Sindh fisheries department deputy director Muhammad Aslam Ansari. "These communities are highly exposed to tidal flooding, cyclones, droughts and loss of the livelihood resources," he added. Ansari expressed his concern that the condition of Indus Delta has further deteriorated due to the reduction in water flow in Indus River.

While speaking about the outcome of changing climate, chief meteorologist Muhammad Akram Anjum said that Pakistan is particularly vulnerable to climate change. He said that six millimeter rise in sea level occurs yearly due to increase in temperature. Referring to coastal communities, Anjum said that sea rise in Pakistan has badly affected the coastal communities and the lives of 400,000 fishermen and their families are threatened. He urged the communities to raise voice for reserving water during flood seasons.

"The sea intrusion is eating away our land and damaging our livelihood resources such as fishes," said Ghani Asif, a local community representative from Jiwani, Balochistan. He said that a large number of jelly fish have been seen in coastal waters of Jiwani and Sur Bander, which were rarely seen there in the past. He demanded the government and other stakeholders to help the fishing communities to strengthen their livelihood opportunities.

Published in The Express Tribune, December 19th, 2015.