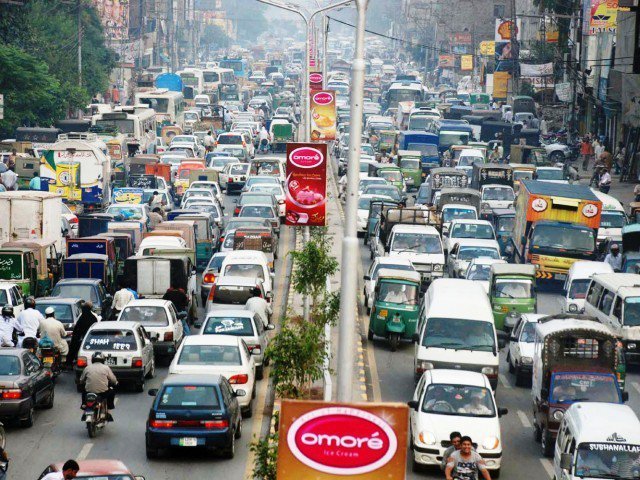 ---
LAHORE:



Speakers at the 3rd Pakistan Urban Forum on Saturday stressed the need for strengthening urban governance, safe transport and sustainable agenda for water and sanitation.




Addressing a technical session on the second day of the event, speakers said the local government polls underway could prove to be a watershed with regard to building grassroots governance.

Nabeel Cheema of Honolulu's East-West Center highlighted the need for devolution with regard to raising revenue collection and increasing human resource capacity. "In Asia, policy statements about urban decentralisation encompass comprehensive objectives but do not blend political devolution and power sharing with financial and administrative capacity of local government as catalysts for urban development in practice," he said.

World Bank report: Pakistan can be richer with rapid urbanisation

Cheema underlined the need for collaborative governance and focus on medium and second-tier cities and peri-urban areas to overcome governance-related challenges. He said the Asian experience showed that the highest rate of urban growth had been witnessed in emerging cities. Cheema said it was mandatory to allow such conglomerations to manage local development to stimulate rural development.

Shahid Khan of Australia's Curtin University stressed the need to focus on the informal sector as it largely shapes cities and influences how they are run. Khan said only indigenous solutions could overcome challenges of urban development in Asia. He said highly politicised bureaucracies; entrenched corruption; exclusive planning; politicised patron-client networks and development agencies were the most complex factors impacting urban development in South Asia.

Khan said digital technology and e-governance could help improve service delivery. He narrated examples of Kolkata and Chennai where the introduction of e-governance had halved incidence of financial malpractice in select sectors. Khan said Pakistan's performance was markedly below the regional and world averages on the United Nations e-Government Readiness Index. He said this represented lack of political will, financial resources and shortage of skilled manpower. Khan said inclusive planning and decision-making could be promoted by combining existing technological applications with geographical information systems.

Australian Centre of Excellence in Local Government's Melissa Gibbs shared the nation's local government experience. She said metropolitan governance in Australia was a complex phenomenon like other countries. Gibbs said it also faced constitutional issues premised on the federal government's role with the addition of financial constraints.

Urban forum: We have failed to protect the character of our cities, says Ahsan

In the plenary session, speakers highlighted the significance of strengthening urban governance.

They stressed the need for taking urban governance to a higher level to harness the greatest public benefit possible from rapid urbanisation the world over.

The speakers shed light on how 13 of the world's 23 mega- cities were located in the region which they said could only be managed by urban development and effective governance.

A debate on high-rise versus low-rise buildings was attended by scores of participants. A number of architects and students attended the event.

The speakers highlighted how smart housing would become a pressing need to overcome challenges of rapid urbanisation and avoid congestion in cities.

The Urban Unit spokesperson said the forum had experienced a footfall of over 7,000 people over its first two days. He said over 10,000 more were expected to come over the forum's remaining three days which will conclude on Tuesday.

Chief Minister Shahbaz Sharif would chair its concluding session.

The five-day event has been organised by The Urban Unit, the provincial government's urban planning and management arm.

Published in The Express Tribune, December 6th, 2015.