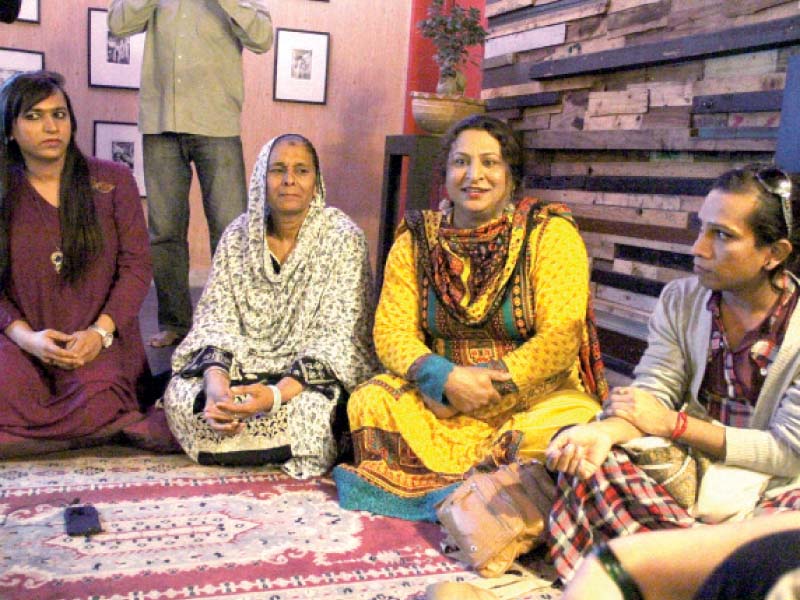 ---
LAHORE: "If you want to get a measure of a society, look at how well it treats its minorities," veteran photographer Malcolm Hutcheson said on Thursday.

Hutcheson made the remarks while speaking about his work and Teesri Dhun—an acclaimed play staged by members of the transgender community in connection with the Lahore Biennale Foundation's Artspeak series.

Transgender community decides to boycott LG polls

The photographer, who has been based in Pakistan since 1998, has executed a series of photos depicting the city's transgender community. Anglecopiers, the photo collection, features nearly 400 photographs. "15 years ago I became interested in the practice of street photography," he said. Hutcheson said the camera used in this regard processed pictures within the camera. He said it was a fascinating genre of photography that ought to be preserved as many were abandoning it due to financial compulsions.

Hutcheson said he looked at it as an instrument of securing an original negative and a shot. He said this had compelled him to choose subjects that would illuminate pressing issues. "I wanted to bring out personalities rather than shedding light on seeing people as minorities. My photographs are about individuals, Hutcheson said.

Gogi, one of the four present on the occasion who had worked on Teesri Dhun, said she had been a thespian for over two decades. Gogi said this marked the first time she had worked with and for her people. "It felt like home," Gogi said. She said she had enjoyed working in the play and people had started loving her because of it.

Gogi said people were often surprised to learn that she was transgender as they thought she was a woman.

Jannat, another person who has worked on the play, said Teesri Dhun was the first poignant portrayal of the community that gave out a positive message. She said the best part about it was that it had left students riveted. Jannat said the play would be staged in the United States next year.

Transgender community demands implementation of SC ruling

Rana, an activist who was a leading light of the movement to get CNICs for the community, said she had no prior experience of acting.

Rana said she had always been interested in the art nevertheless. "I have been struggling for transgender rights since 2006," she said. Rana said a great deal of hard work had gone into the production. "We were directed to portray our stories. We narrated reality through the play," she said. Rana said the cast had broken down during select scenes as they were narrating what they had actually experienced. "We can accomplish a lot if given a chance," she said.

Lucky said she was bored and vacant when she had decided to audition for the play. She said looking at the audience, composed of enlightened people who had come to see the play, had left her ecstatic. "People call me a superstar after Teesri Dhun," Lucky said.

Aziz Sohail moderated the talk that was held at the Olomopolo Auditorium.

Published in The Express Tribune, December 6th, 2015.