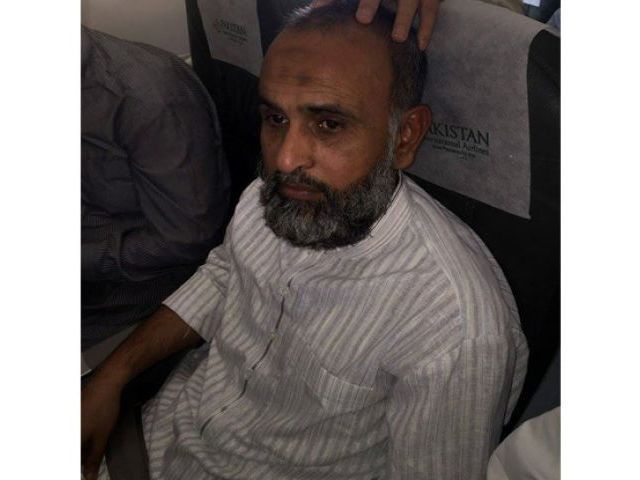 ---
LAHORE: The last surviving founder member of the Lashkar-e-Jhangvi (LeJ), along with three other militants of the banned organisation, was gunned down in Lahore on Thursday.

Three policemen were also wounded in the shoot-out between the LeJ and the Crime Investigation Agency (CIA) police.

The slain militants were identified as Haroon Rasheed Bhatti, Umair Nadeem, Nauman Yaseen and Umair Hassan.

Bhatti was the last of the five founding members of the LeJ. He was accused of numerous targeted killings, mass murders, extortions and kidnappings, with a price of Rs2.5 million on his head. He and four of his accomplices were flown back to Lahore after they were arrested in Dubai.

The founder member was also accused of assigning a hit on Ahle Sunnat Wal Jamaat Punjab leader Maulana Shamsul Rehman that materialised on December 5, 2013, as well as being involved in the killings of dozens of intellectuals, professionals, scholars and activists belonging to the Shia community.




A senior CIA official said Bhatti was aiding them in a raid on a hideout in Malik Park when militants opened fire at the policemen, resulting in a gunfight that left Bhatti and three other militants dead.

He said Nadeem, Yaseen and Hassan, who were taking refuge at Malik Park, were planning an attack on Data Darbar on the Urs of Data Ganj Bakhsh, as well as an attack in connection with the Chehlum of Hazrat Imam Hussain (RA).

They had also conducted reconnaissance of many senior journalists, human rights activists, politicians and other important figures, he added.

Police confiscated three Russian-made sub-machine guns, 10 hand grenades, five remote control devices, two electronic timed devices, commando uniforms and hate literature from the hideout.

Published in The Express Tribune, November 27th,  2015.
COMMENTS
Comments are moderated and generally will be posted if they are on-topic and not abusive.
For more information, please see our Comments FAQ